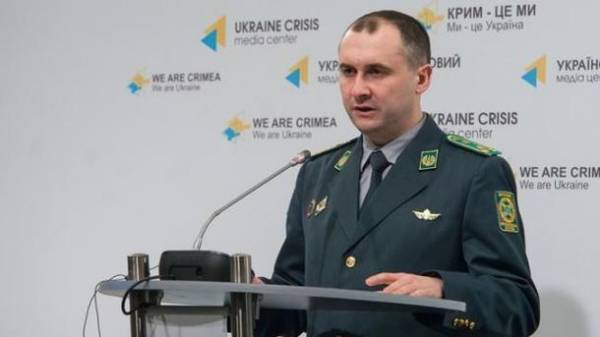 In proceedings on the fact of breaking the boundaries of the former head of the Odessa regional state administration and the former President of Georgia Mikheil Saakashvili and his supporters can receive the other articles of the Criminal procedure code (criminal code). This was announced by the assistant to the Chairman of the state border service of Ukraine Oleg Slobodyan in the air "112 Ukraine".
"Investigators of the military Prosecutor determines that, in fact, occurred, gather evidence and qualify this event under the criminal code. This is an illegal crossing of the state border by a group of persons, organization of illegal crossing of the state border, bodily injury to the military personnel in the performance of official duties. Perhaps there will be other articles", – said Slobodyan.
At the same time the people's Deputy, adviser to the interior Minister Anton Gerashchenko added that police and prosecutors identificeret persons who, together with Saakashvili violated the border of Ukraine. Gerashchenko called the incident a provocation and "a very dangerous precedent."
SEE ALSO
Groisman: the Breakthrough Saakashvili in Ukraine is not just a crime
"The task of the provocateurs was to see the blood that someone has beaten them to the power used on them batons or weapons. Then they could continue to raise a wave of popular protest. This did not happen. And the responsibility will be involved," he said.
Earlier today , interior Minister Arsen Avakov said that the police and border guards use weapons.
As you know, yesterday, September 10, at about 20:00 Saakashvili still managed to break into the territory of Ukraine, using the help of several hundred activists. The crowd broke through the ranks of guards at the checkpoint "shehyni", among whom were several members of Parliament, and held policy in Ukraine.
In the course of events at "shehyni" injured 11 security forces. The police have already made information on the fact of breaking the boundaries of Saakashvili in the Unified register of pre-judicial investigations under article 332 "Illegal transportation of persons through the state border of Ukraine". Article provides imprisonment for the term from three to seven years, if these actions committed on preliminary arrangement by group of persons.
Comments
comments