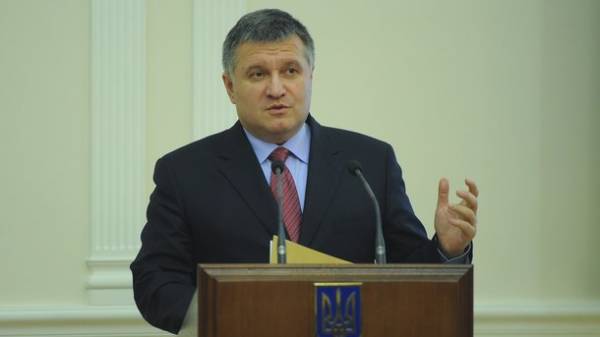 The participants of the illegal breakthrough of the Polish-Ukrainian border at the checkpoint "shehyni" must immediately pass the procedure of registration of crossing the border. All participants of a breakthrough, including the MPs, need to report to the police to testify. This was stated by the head of the MIA of Ukraine Arsen Avakov.
"Each character, from those who took part in breaking the boundary and attack on police and border guards, will be "ofiice" installed and shall be punished by the law. Saakashvili and all illegally crossed the border, we need to choose from two options: to arrive at the checkpoint "Shegini" and complete the registration procedure and/or to arrive at the division of the Migration service", – wrote Avakov on his page in Facebook.
"Regardless of the behavior of the aforementioned characters – the Guards, the police and the Migration service carries out the necessary legal procedures", – Avakov added.
Avakov said that the police and border guards to use weapons and to influence by force on the protesters at the border. "The provocation did take place. There was no blood – good… But the price of all this was too high, " – said the Minister.
Yesterday, September 10, at about 20:00 Saakashvili still managed to break into the territory of Ukraine, using the help of several hundred activists. The crowd broke through the ranks of guards at the checkpoint "shehyni", among whom were several members of Parliament, and held policy in Ukraine.
In the course of events at "shehyni" injured 11 security forces. The police have already made information on the fact of breaking the boundaries of Saakashvili in the Unified register of pre-judicial investigations under article 332 "Illegal transportation of persons through the state border of Ukraine". Article provides imprisonment for the term from three to seven years, if these actions committed on preliminary arrangement by group of persons.
Comments
comments