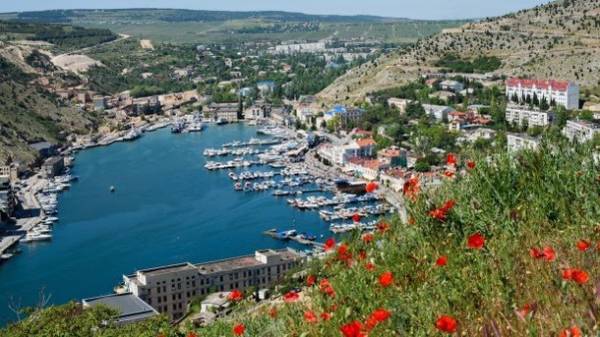 For the return of Russian-occupied Crimea Ukraine should become a prosperous state, so people wanted to return, otherwise the return of the Peninsula can be expected only after the end of the current government in Russia. This opinion was expressed in an interview with RBC-Ukraine, the Russian economist, former first Deputy Chairman of the Central Bank Sergey Aleksashenko.
The economist does not believe that under Putin, or after the return Crimea to Ukraine.
According to him, to return the Crimea back to the Ukraine, we need to change the Constitution and hold a referendum, which again will give the "need" for the Kremlin is the result.
"In Russia, the Crimea rewrite the Constitution, so in this paradigm in order to return back to the Crimea it is necessary to change the Constitution, it is necessary to obtain the consent of all of the regions to hold a referendum in the Crimea. It's all a complicated process, and, tell me, what will be the result of the referendum? But even if this is allowed to happen again, the return will occur no sooner than Putin will move from power, and this will happen with the elections in Russia, not before 2025, and the more time that passes, the more the Crimea will become Russian, and the harder the relationship will become Russia and Ukraine", – said Aleksashenko.
He stressed that the return of the Crimea depends on Ukraine itself.
"The only chance for Ukraine to regain the Crimea is to become so prosperous a state that not only Crimea, but also the Krasnodar Krai, and Bryansk will want to be part of it," added the economist.
Crimea was illegally annexed by Russia in March 2014 after the "referendum" is not recognized neither Ukraine nor the world community. Including the "Crimean referendum" does not recognize and the United Nations.
The Verkhovna Rada of Ukraine officially declared on 20 February 2014, the beginning of the temporary occupation of Crimea and Sevastopol by Russia. October 7, 2015 President of Ukraine Petro Poroshenko signed the law. International organizations have recognized the occupation and annexation of Crimea as illegal and have condemned Russia's actions. Western countries have imposed a series of economic sanctions.
After establishing control over Crimea by the Russian occupation authorities on the Peninsula has worsened the situation with human rights, have concluded that not only the Ukrainian ombudsmen, but also international organizations, including PACE.
In turn the international criminal court (the Hague Tribunal) has ruled that Russia's actions during the occupation of Crimea is regarded as a military conflict against Ukraine. In the Hague say that the international conflict can be investigated according to the norms of the Rome Statute.
Comments
comments