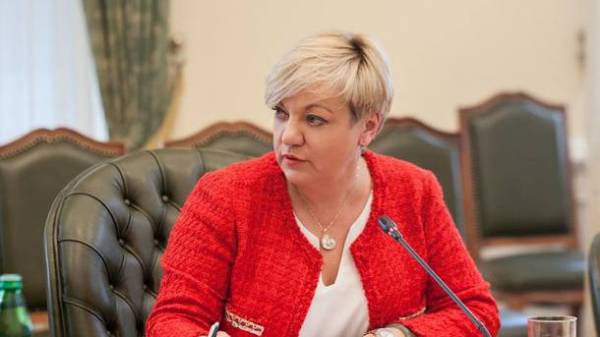 As a replacement, wrote a statement of resignation of Valeriya Gontareva to the post of head of the national Bank considered four candidates. It is reported by the Forum, citing a source close to the President.
According to the newspaper, hontareva has named as his possible successor to the head of Raiffeisen Bank Aval Volodymyr Lavrenchuk. "He has agreed to take this position, but the nominee of his is a controversial and, according to preliminary consultations of the votes in the Verkhovna Rada will not gain", – reports the edition.
The second possible candidate is the head of PrivatBank Oleksandr Shlapak. In Parliament, he, according to the source, can pass, but negotiations have not yet led to the desired result — he Shlapak wants to stay in "Private" and is not ready to take responsibility for the entire banking system of the country.
Another contender for high office — the Director of Fund of guaranteeing deposits of natural persons Kostiantyn Vorushylin. As noted, he is not against a position, but his candidacy is not being considered as it does not pass in the Parliament — will not vote for him the people's Front.
The most promising option at the moment is also referred to Bohdan Danylyshyn, Chairman of the NBU Council. Not so long ago received the position, it is a compromise and a neutral figure. According to the preliminary Bankova consultations with the Verkhovna Rada, it can recruit the necessary number of votes.
Recall that today the media reported that the head of the NBU Valery Gontareva said that he would write a letter of resignation. 2 APR Gontareva in an interview with "UKRINFORM", said that "fulfilled its mission" and suggested that President Petro Poroshenko several candidates as the successor.
At the same time , the NBU claim – the statement was never written. "The statement is not written, the statement is not" – said the press service of the national Bank. According to representatives of the NBU Gontareva today, April 6, only said the activists, appoints the head of the NBU, the Verkhovna Rada of Ukraine on representation of the President of Ukraine.
Comments
comments