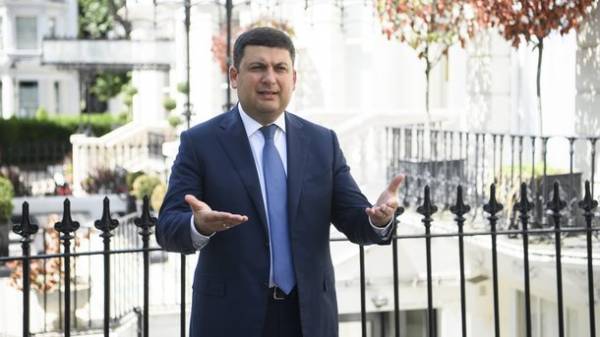 Prime Minister of Ukraine Volodymyr Groysman called "not just" crime breakthrough of the Ukrainian border by the ex-head of the Odessa regional state administration and the former President of Georgia Mikheil Saakashvili and his supporters.
"Power breakthrough of the Ukrainian border is a crime, and those who are involved in the organization of this breakthrough, should be held accountable. Especially hard must be responsibility for those who allow themselves to humiliate and raised a hand to the guys who protect our nation and its borders", – Groysman wrote on his page in Facebook.
The Prime Minister stressed that proizoshedshie in Sheenah is not just a violation of the law.
"In my opinion, this is the beginning of another attack of some of our politicians against the Ukrainian state. I'm not going to say anything about Miho Saakashvili, he has his own goals and their own motives. I'm talking about our politicians-populists, who act according to the principle the worse the better," he wrote, Groisman.
Yesterday, September 10, at about 20:00 Saakashvili still managed to break into the territory of Ukraine, using the help of several hundred activists. The crowd broke through the ranks of guards at the checkpoint "shehyni", among whom were several members of Parliament, and held policy in Ukraine.
In the course of events at "shehyni" injured 11 security forces. The police have already made information on the fact of breaking the boundaries of Saakashvili in the Unified register of pre-judicial investigations under article 332 "Illegal transportation of persons through the state border of Ukraine". Article provides imprisonment for the term from three to seven years, if these actions committed on preliminary arrangement by group of persons.
Comments
comments