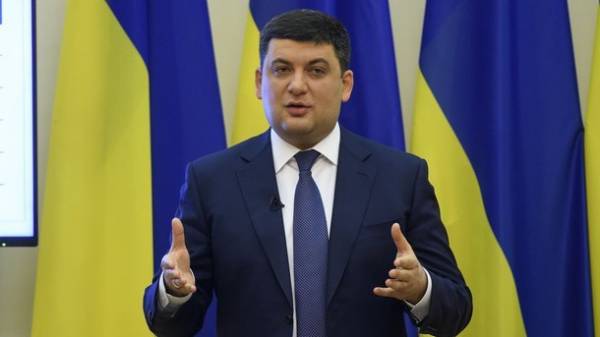 The growth of prices in Ukraine is affected by the cost of imported goods and seasonal fluctuations. This was stated by Prime Minister of Ukraine Volodymyr Groisman.
"I, too, worried about rising prices, especially in relation to food. It's all not due to rising social standards, and called out, including the fluctuation of foreign markets. If we look at the growth of foreign prices, we understand that there are problems, where there is pressure on Ukrainian import prices", – said Groisman.
He noted that the task of the government is to create conditions when the growth of incomes will outpace the rise in prices, and in some cases to stop the growth of prices.
SEE ALSO
Apples of gold: in Ukraine, prices spiked on the traditional fruit
"We are trying a number of measures that will enable us, first, to stop the growth (prices – Ed.) in some categories (goods – Ed.). We also have seasonal fluctuations, it is an obvious fact that, for example, in the fall of one group of goods rises in price", – said the Prime Minister.
Earlier Groisman assured that in the coming weeks in Ukraine is expected to lower prices for meat products.
We will remind, for the last 10 days of August in the "social" consumer basket has risen 60% foodand pork prices broke a record for the first time exceeding 100 UAH/kg.
Comments
comments