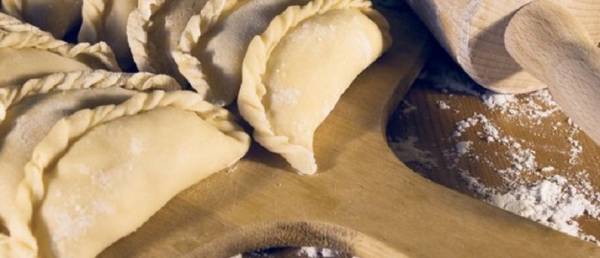 Wednesday is a little Friday. And the third day of the Maslenitsa week, called "gourmand". In this day the women were treated with culinary delights neighbors and friends. Each family had their own secret recipes and the cooking process is concealed from view. It was believed that if someone sees the cooking process, the dish will not work. Today we offer you to relax from pancakes and diversified menu of culinary delights with a useful cheese.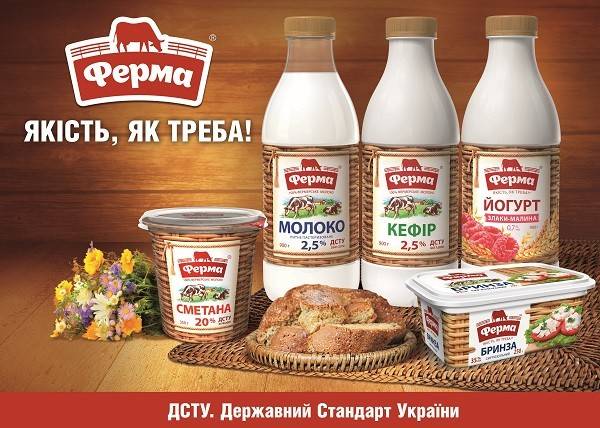 JUICY CUTLETS STUFFED WITH CHEESE
Ingredients
Potatoes – 0.5 kg
Semolina – 0,5 tbsp.
Water – 2 tbsp.
Egg – 1 PC.
Cheese – 150 g
Butter – 100 g
Greens – bunch
Salt – to taste
Vegetable oil for frying
Breadcrumbs – 100 g
Preparation:
Cook in water very thick semolina. Boil the potatoes, add salt to taste and make it a puree. Connect the puree with semolina. Add 1 egg (after potatoes and semolina has cooled, so it doesn't curdle).
For the filling cheese and butter whisk in a blender, mix with chopped greens.
Form of potato pulp patties and put more toppings: so they will come out juicy. Roll in breadcrumbs, fry in hot vegetable oil in a skillet.
DUMPLINGS WITH SHEEP CHEESE AND SPINACH
For the dough:

Flour – 450 g
Milk – 80 ml.
Vegetable oil – 1 tbsp
Water – 80 ml
Salt – pinch
For the filling:

Cheese – 200 g
Spinach – 100 g
Red pepper – 1 tsp
Preparation:
Sift through a sieve in a comfortable deep bowl the flour, add salt. Pour into a glass of cold water with milk, add vegetable oil and mix. Pour the solution into the bowl with the flour. Durable knead elastic dough. When it thickens, put it on a flat surface and knead, adding flour. When the dough has become hard, place it into a bowl and cover with towel, let rest half an hour.
Grate cheese and chop spinach finely. Connect cheese with spinach in a bowl and add the pepper and stir.
Return to the dough, put it on the table and knead Nova. Roll out the dough into a tourniquet and cut into slices. Roll each piece into a pancake. Put on tortillas with a tbsp. of filling and desipite edge, forming vareniki. Sprinkle the edges of the dumplings with water and a little sprinkle with flour. Boil in boiling water for eight minutes.
The finished dumplings serve with cream or sour cream.
SALAD WITH AVOCADO AND CHEESE
Ingredients
Avocado – 1 PC.
Green salad leaves -5
Tomatoes -2 PCs.
Cheese -100 g
Olive oil -3 tbsp
Lemon -0,5 PCs.
Black olives, pitted -1 b.
Preparation:
Avocado, tomato and cheese cut into cubes, olives – circles, arbitrarily salad tearing hands. For filling, combine olive oil with lemon juice, salt and pepper. Pour dressing on salad and enjoy the result.
POTATO PIE WITH FETA CHEESE
Ingredients:
Flour – 2 tbsp.
Sugar – 2 tbsp
Butter – 50 g
Sour cream – 50 g
Salt, soda – 0.5 tsp.
Yolk – 1 PC.
Potatoes – 5 PCs.
Cheese – 200 g
Onion – 1 PC.
Vegetable oil for frying
Greens-to taste

Preparation:
The dough for the pie, prepare in advance, because you need to hold in the refrigerator for about 4 hours. First it mix the dry ingredients: flour, sugar, salt, soda. The oil should be at room temperature, then combine with sour cream. Mesim-based baking. In the flour pour the buttery mixture. Kneaded until then, until will cease to stick to hands. If necessary, add more flour or sour cream. Wrap in plastic wrap, hiding in the fridge. Peeled potatoes cook until tender in salted water. Meanwhile fry the onions in the oil until Golden brown. Cheese mash with a fork. Potatoes mash into a puree, then pour the onion and cheese. Stir. Add salt to taste, chopped parsley or dill. The crust is heated to room temperature, then knead a little, then it becomes soft, elastic and pleasant to the touch. Share it into two parts. One to roll out on the bottom, put the dough in the form, covering also the region. The form should be pre-greased with oil. Ends that peek out from the top and cut. Put the filling. Cover with a second rolled out piece of dough and zasiyaet region. Grease the top with egg yolk and bake at 180 degrees. The oven before it is heated to a predetermined temperature. The prepared baking becomes a beautiful Golden color, the smell becomes saturated.
Try more interesting recipes with melted cheese: http://www.segodnya.ua/life/lsociety/maslenica-prishla-kataemsya-s-gorki-i-ugoshchaem-blinami-s-syrkovymi-nachinkami-860302.html
Comments
comments