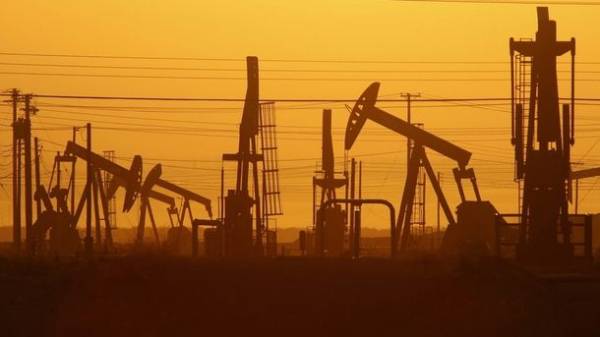 Futures for Brent crude with August delivery on Thursday morning dropped in price, reports Bloomberg.
As of 12:02, the cost of the futures on Brent oil dropped to 44.76 USD per barrel.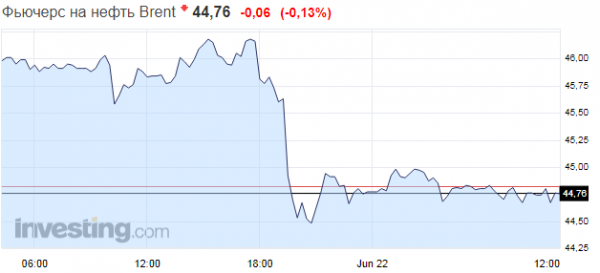 The price of the August futures on WTI fell to 42.48 USD per barrel.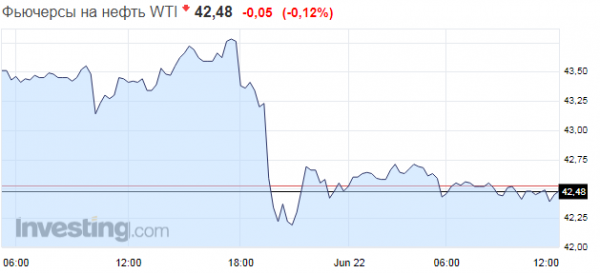 We will remind, the day before Brent was traded at the level of 45.95 per barrel.
Comments
comments