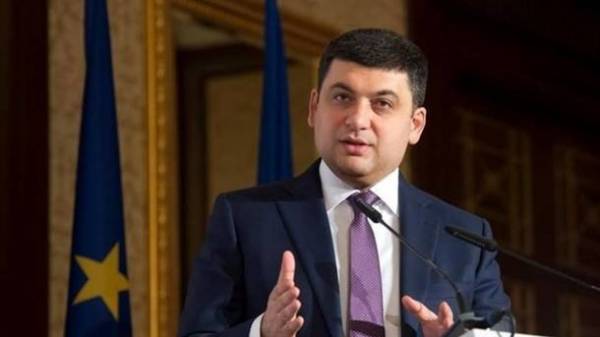 Prime Minister of Ukraine Volodymyr Groisman said about the need to maintain sanctions against Russia. The head of government said today, June 6, at the meeting with the adviser to the President on cybersecurity, former new York mayor Rudolph Giuliani.
Groisman said Giuliani about the constant shelling in the Donbas and emphasized the need to maintain sanctions against Russia.
The Prime Minister also thanked the government and people of the United States for its consistent support of Kyiv in the struggle for sovereignty and the implementation of internal reforms.
"Today we are experiencing a difficult period of formation of our state and the role of the United States of America in the modern history of our country is historic. We are interested in how to deepen our political and economic cooperation. We have a huge opportunity, and I hope that these relations will have a good result," – said Groisman.
He told Giuliani about the situation in Ukraine in the context of the confrontation of Russian military, economic and information aggression, as well as information on recent government actions aimed at stabilizing economic situation in the state.
In particular, the Prime Minister's refusal from Russian gas, boosting economic growth, announced the launch of a number of significant reforms in the sphere of counteraction of corruption in the judicial system and on the continuation of decentralization.
Groisman noted that now on the agenda – reforms of the health sector, the pension system and privatization. In turn, Giuliani expressed strong support for Ukraine on the part of senior US leadership in the struggle for "freedom and independence".
Recall that Washington will not cancel and will not weaken the punitive measures against Russia, said the U.S. permanent representative to the UN, Nikki Haley.
Comments
comments