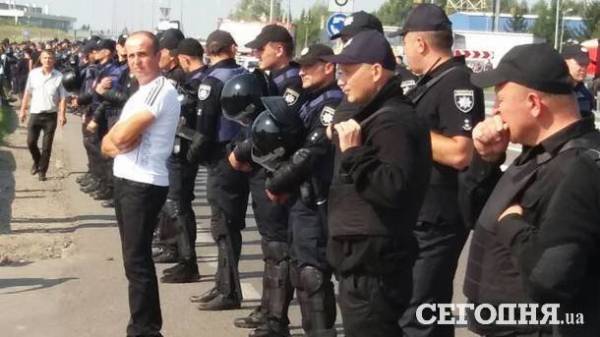 Supporters of the former head of the Odessa regional state administration, Mikheil Saakashvili, during a break through the Ukrainian border trying to get bloodshed. This was stated by MP, member of the Collegium of the Ministry of internal Affairs Anton Gerashchenko on his page in Facebook.
"The main aim of the provocateurs, protyvvseh illegally the state border of Ukraine, was to achieve a bloodshed, accompanied by scenes of brutal violence by employees of law-enforcement authorities", – wrote Gerashchenko.
As the MP said, "the purpose of the provocateurs was not achieved".
SEE ALSO
The case of the breakthrough of Saakashvili in Ukraine can be supplemented with new articles
"5 guards and 11 police officers were injured during a breakout group of provocateurs led by Mikheil Saakashvili through the checkpoint shehyni" – reminded Gerashchenko.
According to him, the guards were ordered not to use weapons and special means in relation to erupting supporters of Mikheil Saakashvili.
"It was justified as cost the militiamen fired into the air, it began to use propaganda, comparing the legitimate actions of border guards in securing the border from illegal actions of "Berkut" and other special forces during the Maidan", – said the MP.
We will remind, earlier the interior Minister Arsen Avakov said that the police and border guards use weapons.
As you know, September 10, at about 20:00 Saakashvili still managed to break into the territory of Ukraine, using the help of several hundred activists. The crowd broke through the ranks of guards at the checkpoint "shehyni" and had a policy in Ukraine.
In the course of events at "shehyni" injured 11 security forces. The police have already made information on the fact of breaking the boundaries of Saakashvili in the Unified register of pre-judicial investigations under article 332 "Illegal transportation of persons through the state border of Ukraine". Article provides imprisonment for the term from three to seven years, if these actions committed on preliminary arrangement by group of persons.
Comments
comments