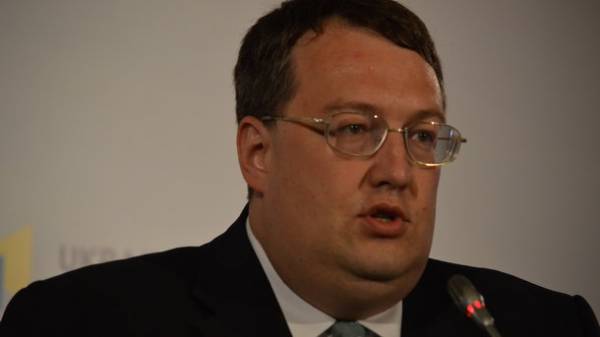 The people's Deputy, member of the Collegium of the Ministry of internal Affairs Anton Gerashchenko on his page in Facebook published a list of MPs who have illegally crossed the border of Ukraine together with the ex-lava Odessa regional state administration Mikheil Saakashvili.
According to Gerashchenko, the list includes:
Yulia Tymoshenko;
Serhiy Vlasenko;
Yuriy Derevyanko;
Pavel Kostenko;
Dmitry Ancient Turkic.
"Parliamentary immunity does not extend to purely criminal offence of smuggling of persons across the state border of Ukraine", – said Gerashchenko.
SEE ALSO
Breakthrough Saakashvili in Ukraine: supporters of the policy wanted bloodshed – Gerashchenko
MP also reported that illegally crossed the border of Ukraine, "the former double-the head of the SBU Valentin Nalyvaychenko".
"Other persons illegally crossed the border of Ukraine are established by the investigation and will be prosecuted in accordance with the Law," summed up Gerashchenko.
We will remind, earlier the interior Minister Arsen Avakov said that the police and border guards use weapons.
As you know, September 10, at about 20:00 Saakashvili still managed to break into the territory of Ukraine, using the help of several hundred activists. The crowd broke through the ranks of guards at the checkpoint "shehyni" and had a policy in Ukraine.
In the course of events at "shehyni" injured 11 security forces. The police have already made information on the fact of breaking the boundaries of Saakashvili in the Unified register of pre-judicial investigations under article 332 "Illegal transportation of persons through the state border of Ukraine". Article provides imprisonment for the term from three to seven years, if these actions committed on preliminary arrangement by group of persons.
Comments
comments