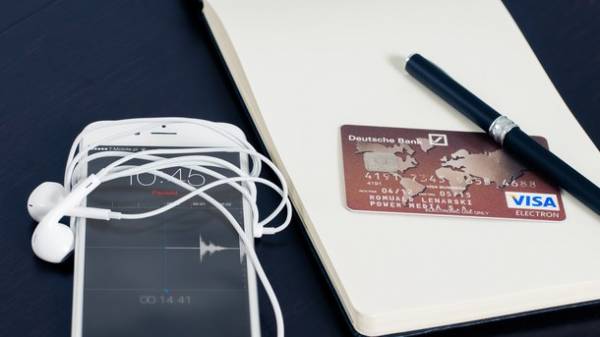 "Abroad, almost immediately upon arrival, I stole the card, and one of them took the money. How to act in order to protect yourself from fraud? Is it possible to return in any way derived 10 thousand UAH? Does the possibility of a return of the size of the stolen sum?" — Lydia Bogdanov, Kiev.
Meets Alain Gorlushko, head of Department of payment cards of Piraeus Bank:
"The card holder should periodically check their availability, not to allow for payments/withdrawals in the hands of third parties, not clean and not to raise the limits for payments and withdrawals. Typically, banks set their own limit on the card 2-5 thousand UAH, just on the basis that if the card gets to the fraudsters, they will not be able to withdraw all the funds. You can not write/stick the pin on the map, to retain the pin with the card and even in the same purse or mobile. It is also recommended to connect the service of SMS-informing.
SEE ALSO
Fake Bank officers scouting the Ukrainians have secret information: TOP-3 schema
In the case of loss of card must immediately contact the Bank to block it via mobile/Internet banking, but if this is not possible — by calling the hotline of the Bank (for many financial institutions, by the way, it is possible to contact via skype or viber), and to report suspicious transactions. In some cases, if the SIM card receives an SMS confirmation with a password, and a copy of your card fraudsters have already done the safety of money will depend on the efficiency of the present owner.
In some cases, stolen funds scams can be returned from the withdrawn amount is not affected. However, if the operation of the stolen/lost card took place with the introduction of the pin (ATM, POS-terminal), then it is impossible that the Bank is not responsible for the transfer card and pin to third parties, and concerns about the loss of the card along with the pin code. If the operation was from the POS terminal without entering the pin code, the possibility of litigation is present, but the chance is small and depends on the speed of going to the Bank and other factors. If the operation of the stolen/lost card took place with the introduction of the cvv2 code (the Internet transaction without presence of the card with the introduction of the cvv2 code), then to challenge the client needed to immediately notify the Bank of loss/theft of the card and lock it, not after receiving SMS about the cancellation. In this case, too, it is considered that there was a transfer of data to third parties.
Comments
comments