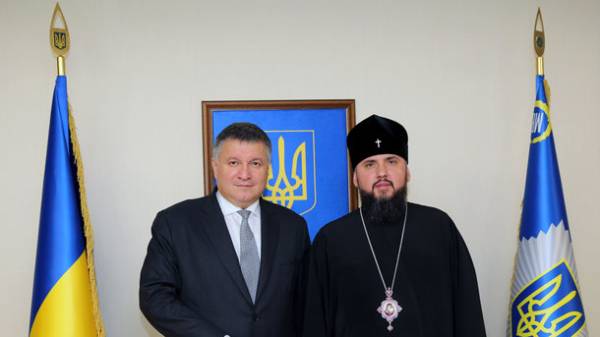 8 September 2017 the blessing of his Holiness Patriarch of Kyiv and all Rus-Ukraine Filaret was held a working meeting with Patriarchal vicar, his Eminence Epiphanios, Metropolitan of Pereyaslav-Khmelnytsky and bila Tserkva with the Minister of internal Affairs of Ukraine Arseniy Avakov.
During the meeting the sides discussed a wide range of issues of interaction of Church and law enforcement. Special attention was paid to the further approval of the Institute of chaplaincy, particularly in the National guard, and the prospects for the expansion of the activities of chaplains in the National police. It was also on a joint approach to the distribution of all social guarantees for military personnel to military priests.
"We are very grateful to the authorities for increased attention to issues of spirituality and the Church in particular. I was very pleased once again to hear from the President of Ukraine Petro Poroshenko a clear position in support of the autocephaly of the Ukrainian Church, which he voiced in his annual address to the Verkhovna Rada. In turn, I would like to thank you for your warm and Frank conversation Arsen Borisovich Avakov – in fact, during meeting, we reached full understanding in support of the chaplaincy, as well as all other issues important for the Church," said the Patriarchal vicar in comments to the press center of the Kyiv Patriarchate.
Comments
comments