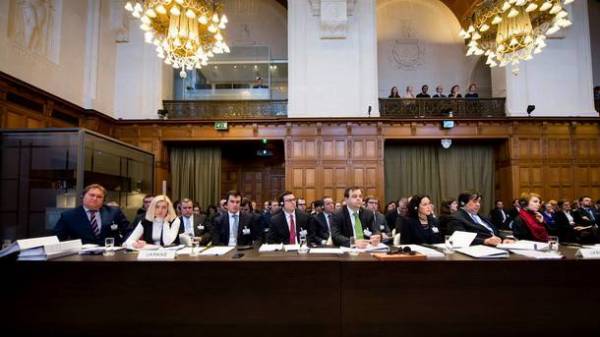 Ukraine brought to NATO partners its position regarding the court against Russia in the Hague, so they understand that the Russian threat has gone beyond Ukraine. This was in Brussels, said "UKRINFORM", the Deputy Minister of foreign Affairs of Ukraine Vadim pristayko the results of the meeting of the Commission Ukraine-NATO.
He noted that the NATO allies appreciate the openness of the Ukrainian side to informing people about the real state of Affairs in the confrontation of Russian aggression.
"Today I have informed the allies that Ukraine has done, presented the facts on what developments we anticipate. All allies understand that the problem around Ukraine is not a Ukrainian problem. It is not only war with Ukraine. This also applies to their Nations and the Alliance. For most of the allies who think they are protected by the Alliance and nothing else to do, there comes a moment of Epiphany. They need to understand that the Russian issue will not end in Ukraine", – said the Deputy Minister of foreign Affairs of Ukraine", – said Pristayko.
As you know, on March 6 at the International court in the Hague began the trial on the claim of Ukraine against Russia. So, hearings were held, in which both sides presented their arguments: March 6 – was made by the Ukraine 7 – Russia, 8 – Ukrainians and today the hearings will finish the Russians.
Recall, 16 January the Ministry of foreign Affairs of Ukraine filed a suit regarding the violation by Russia of the UN Convention on combating financing of terrorism and the Convention on the elimination of all forms of racial discrimination international court of justice in the Hague.
Comments
comments