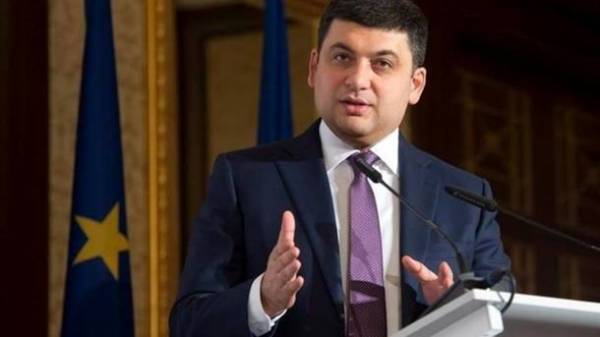 Ukraine in September to enter the foreign debt market, said Prime Minister Vladimir Groisman during a speech in Parliament on Thursday.
The Prime Minister urged deputies to support the bill on taxation of income of non-residents-investors in the securities (No. 7052) – according to him, the adoption of the document will allow you to save money on servicing debt of Ukraine.
SEE ALSO
Ukraine's state debt exceeded 76 billion dollars: infographics
"It is absolutely the system and correct the bill essentially technical. I ask deputies and you, Mr President of the Parliament, to vote in principle and in General, in September, we were able to spend piesaistisanai and, most importantly, so we can save budget funds for debt service," – said Groisman.
We will remind, Ukraine in 2018 will face serious payments on public debt. The first after a four year hiatus the peak load for payment will be in 2019. The Ministry of Finance believe that dealing with debt will help Ukraine access to international capital markets.
In General, over the next four years, Ukraine has to pay about $ 20 billion foreign debt. Prior to this act the grace period on the IMF program also provided for the deferral arrangements with creditors reached in the framework of debt restructuring.
Comments
comments