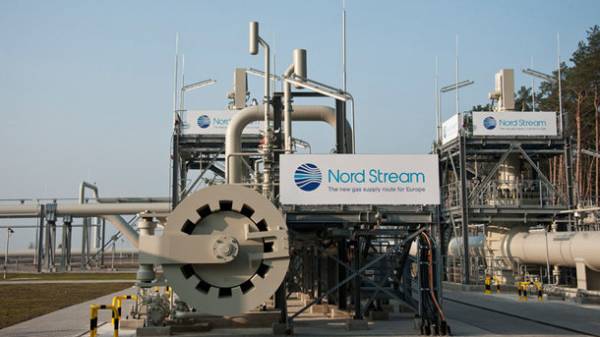 Ukraine has proposed that the countries of Baltic-black sea region (Lithuania, Latvia, Estonia, Romania, Moldova, Hungary) to refer to the official Brussels a letter regarding the danger of the implementation of the project "Northern stream-2". This is particularly the speaker of the Verkhovna Rada Andrew Parubiy spoke with Marshal of the Polish Sejm Marek Kuczynski.
"We discussed the idea that was expressed to me in our previous meeting to the countries of our region, in particular the Baltic-black sea region could often give his position about the key events together the heads of parliaments. In particular, we have prepared an initiative to give a joint letter to the EU regarding the danger of the implementation of the project "Northern stream-2″. Unfortunately, there is no clear position among European countries regarding this project. We believe and we are convinced that this project is uneconomic, that it is directed on creation of mechanisms of influence and pressure on the European Union and mechanisms of blackmail", – said Parubiy.
SEE ALSO
Poroshenko announced the US position on the "Nord stream-2"
According to him, Ukraine knows from his own experience, how Russia can use gas for direct political pressure.
"We want to show the position not only in Ukraine, I had previously spoke with the Baltic countries, and Lithuania is ready, and Poland, and we hope that Romania, Moldova, Estonia, Hungary and Latvia will join this letter to Express a common position", – concluded the speaker of the Parliament.
Recall that after the imposition of the U.S. additional sanctions against Russia, which also affected energy project "Nord stream-2", a number of European countries, particularly Germany, strongly criticized such a unilateral action of States.
Comments
comments