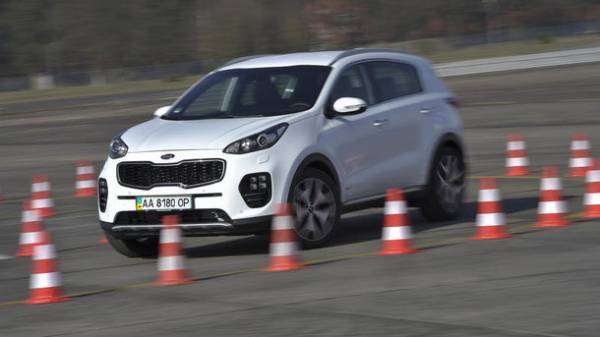 In Ukraine for the first eight months the demand for cars in Ukraine increased by 30% compared to the same period last year. From January to August, the Ukrainians have purchased and registered almost 50 thousand new cars, according to the Association "Ukrautoprom".
The experts of the Association have determined which models of new passenger cars were most popular in the domestic market.
The title of the bestseller motorists awarded the Korean KIA Sportage, gaining for eight months 2,500 copies of this model.
In the second place most popular is Renault Logan, the preference which he gave 1883 buyer.
Skoda Octavia took third place with a score of 1644 sold cars in Ukraine.
In fourth place Renault Duster – 1626 machines, and closes the lead with five Toyota RAV-4 – 1508 sales.
Then in the TOP 10 most popular on the Ukrainian market of new cars that their wallets have voted buyers, includes:
Toyota Corolla – 1212 PCs.;
Hyundai Tucson – 1148 PCs;
Nissan Qashqai – 1037 PCs.;
Volkswagen Tiguan – 1019 PCs.;
Ford Fiesta – 956 PCs.
We will remind, in addition to the improvement in the segment of passenger cars in Ukraine has increased dramatically the market of new buses. The entire TOP 3 manufacturers took domestic enterprises.
Comments
comments