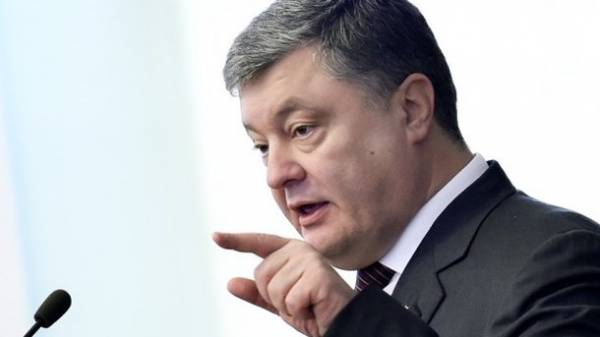 Signs that Russia is preparing to attack, there are more. This was stated by President of Ukraine Petro Poroshenko during his speech in the Verkhovna Rada.
"The main threat from Russia is still a military. There is no sign yet that Russia is ready to leave the Donbass and to withdraw from the Crimea", – he said, noting that signs of offensive operations becomes more and more, for example, joint exercises of Russia and Belarus
"7.5 thousand platforms with soldiers and equipment close to our borders, and there's no guarantee that it'll all be gone from our borders after the end of the exercise," he said.
SEE ALSO
Peacekeepers in the Donbas: the diplomat pointed to Putin's cunning plan
Poroshenko reminded that the similar situation was with the Russian attack on Georgia 9 years ago. Then, according to Poroshenko, used appliances, engaged in exercises near the borders of Georgia. "The current doctrine that will last 2 months, more ambitious", said Poroshenko.
"Obviously, the Kremlin examines how the Russian government is ready for a major war with the West," – said Poroshenko.
Earlier Poroshenko stated that the Ukrainian army, Russia has not reached the Dnieper.
Comments
comments