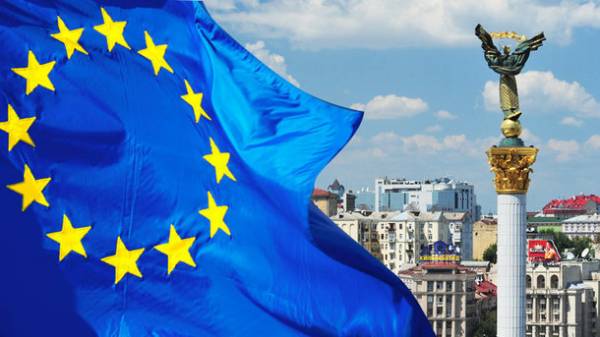 President Petro Poroshenko announced Ukraine's steps will bring you closer to the European Union, official membership became only a formality in the future. He said this during a speech in Parliament with the message to deputies.
"We now need to fully implement the Association Agreement, but we cannot stop here," he said.
According to him, Ukraine can join the customs, energy Union, EU, joint aviation area and other projects.
"The implementation of this plan will allow Ukraine to actually move the border of the EU even before formal receipt of a membership … Ukraine is sectoral integrated into Europe, and the membership becomes just a formality," said the head of state.
SEE ALSO
Ukraine will become a member of the EU and NATO – Poroshenko
With regard to Ukraine's accession to NATO, Poroshenko has promised to initiate at a certain time of the referendum on accession.
"Polls show that the majority of Ukrainians support joining the EU and NATO", – concluded the President.
As told Petro Poroshenko, the Agreement on Association Ukraine's exports to the EU grew in the first half by 23%.
Comments
comments