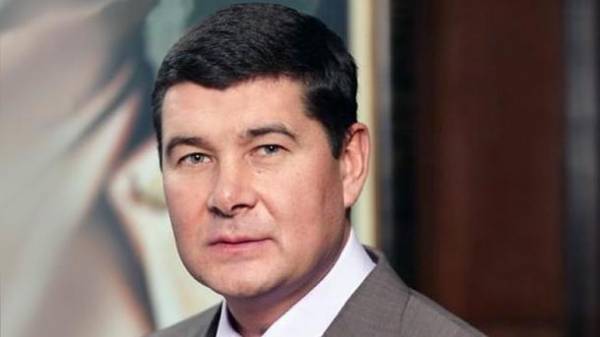 Interpol refused to declare in search of MP Oleksandr Onishchenko, on which the NAB is investigating the case of gas.
This was reported by press-Secretary-Ukraine Yaroslav was Trakalo, writes "Ukrainian truth".
According to him, the Commission for control over files Interpol 99 session adopted the decision to refuse the announcement in search Onishchenko.
This information to the Ukrainian Bureau of Interpol was transferred to NABOO.
At the same time, Onishchenko noted that while he knew nothing about the decision of Interpol.
As you know, Onishchenko is suspected of organizing a scheme for the theft of funds in the extraction and sale of natural gas in the framework of joint operation agreements with PJSC "Ukrgazvydobuvannya", which was caused to the state damage for the sum about 3 billion UAH.
The SBU also announced the beginning of a pretrial investigation in respect of Onishchenko on the grounds of high treason.
In July 2016 Onishchenko left Ukraine after the Verkhovna Rada gave its consent to bringing him to justice, detention and arrest.
Onishchenko has announced a national search. He stated that he did not admit his guilt and is going to sue in London.
Ukraine has addressed in the Interpol with the request to declare Onishchenko on the international wanted list. In turn, the protection of the Deputy filed a complaint, which States that performance is politically motivated.
Therefore, the case was transferred to the control Commission on Interpol's files.
Onishchenko said that he has dirt on Poroshenko, and he supposedly gave it to US. In the media Onishchenko has published the record, as he claims, with the people's Deputy Oles Long and Mykola Martynenko.
Comments
comments