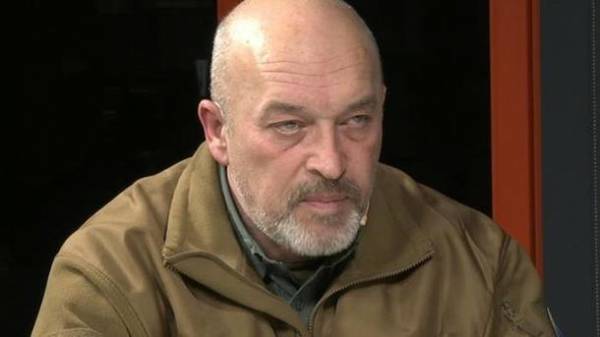 The Deputy Minister of the temporarily occupied territories and internally displaced persons George Tuck has criticized the condition of Russia "to exchange" UN peacekeeping mission on the special status of Donbass. About this he wrote in Facebook.
Commenting on the words of the Plenipotentiary representative of the Russian Federation in the Trilateral contact group of Boris Gryzlov on the consent of Kiev on the special status of Donbass, Tuck responded harshly: "the Formula Steinmeier have already received their assessment – "in the garden". The idea of "blue Buryats" (peacekeepers from the Russian Federation) also received a rating of "in the garden". Peacekeepers along the line of collision "in the garden". All the basic proposals "Kremlin peacemakers" are already known to us and sent "in the garden".
SEE ALSO
Peacekeepers in the Donbas: expert identified five goals of Putin
He noted that the initiative with "Putin's peacekeepers" appeared in the Kremlin on the background of the forthcoming speech of the President of Ukraine Petro Poroshenko at the meeting of the UN security Council.
"Why now Putin this performance? The fact that from the first days "itemname" occupy the position of "peace doves" who seek only to restore "peace" in the brotherly Ukraine. Together with the world they want to return the "Russian world", non-aligned (NATO) status, a monopoly of the Russian capital. Russia understands the importance of the President's speech to the UN, the Kremlin has understood that can lose the "olive branch" I the UN", the official added.
SEE ALSO
In Germany again supported the idea of Putin on Donbas
As stated today, Boris Gryzlov, Russia agree to the stationing of the UN peacekeeping mission in the Donbas in that case, if Kiev will legitimize the special status of the region according to the formula Steinmeier.
As was stated by the permanent representative of Ukraine to the United Nations Volodymyr Yelchenko, the UN peacekeeping mission in the case of the introduction in the Donbass should be located on the Russian-Ukrainian borderand the participation of representatives of Russia excluded.
Comments
comments