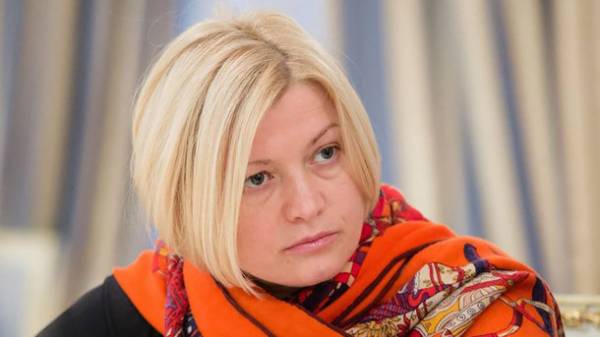 The Ukrainian side in the framework of the Minsk Humanities subgroup of the Trilateral contact group (TAG) has confirmed its position on the requirement to release 87 of the Ukrainians and is ready to exchange for 309, which request ORDO. About this on his page in Facebook said the first Vice-speaker of the Verkhovna Rada, Ukraine's representative to the Humanities subgroup of the TAG Irina Gerashchenko.
"In the presence of the OSCE confirmed transmitted the proposal for the immediate release of the hostages: we demand the release of 87 Ukrainians, whose location we have found. The Ukrainian side within the framework of the compromise up to 309 people, just to get our" – wrote Gerashchenko.
SEE ALSO
Poroshenko responded harshly to Putin peacekeepers in the Donbas
The representative of Ukraine in the humanitarian sub-group of the TAG noted the importance of the fact that representatives of ORDO no longer deny that they hold 87 Ukrainians of 144 people, which knows the Ukrainian side.
"We clearly take the position that the list of requirements ORDO should exclude all those who do not have any relation to the war in the Donbass. Waiting for an answer to our proposals, which are completely based on the Minsk agreements," – said the first Vice-speaker.
SEE ALSO
Mother captive in the Donbass Russian military Ageeva made a loud statement
Gerashchenko also explained that he is a stumbling block in the negotiations on the exchange: "it is demanding the release of criminals and terrorists who do not fall under the Minsk agreements, so it is unacceptable."
Comments
comments