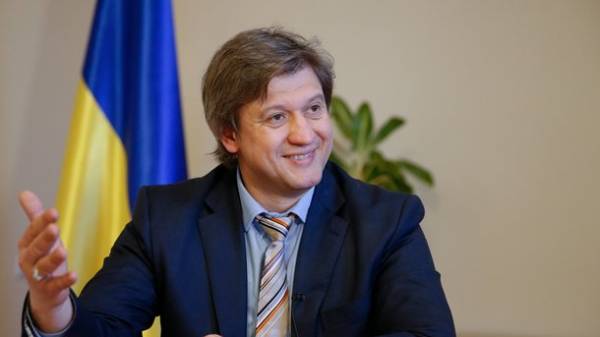 The Ministry of Finance on 6 September introduced the draft law "On State budget of Ukraine to 2018" on the Cabinet of Ministers. This was announced by Finance Minister Alexander danyluk on his page in Facebook.
"Today has made the budget-2018 for consideration by Cabinet in a timely manner, as required by law. Until 15 September the draft budget for 2018 will be submitted to Parliament. Budget "for tree" – it's the past," wrote the Minister.
Among the main priorities of the state budget for 2018 danyluk called education, medicine, defense and security, social sector, decentralization, support to farmers, the repair and construction of roads.
The Finance Minister also recalled that the first budget will be based on a three-year Budget resolutionapproved in 2018-2020 years
SEE ALSO
Kubiv announced the priorities of the budget-2018
"As stipulated by the resolution, the budget deficit decreased to 2.4% (GDP – Ed.) and General Fund revenues of the consolidated budget for the first time exceeded 1 trillion UAH and reached 1.03 trillion UAH", – said danyluk.
Comments
comments