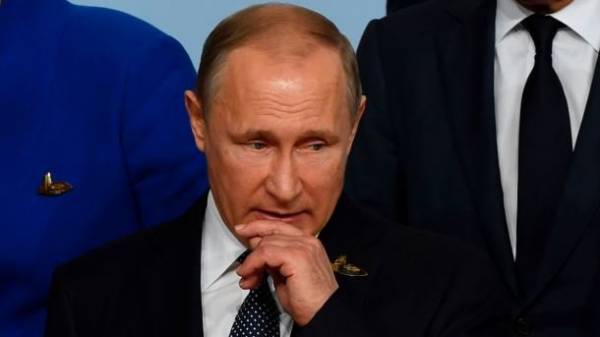 The international community must respond firmly to the recognition of the President of Russia Vladimir Putin about the presence of weapons in the Moscow-backed militants in the Donbas. About it I wrote in Facebook the people's Deputy from BPP Irina Friz, commenting on the Russian leader's statement on the supply of US weapons Ukraine and possible actions of the militants.
According to her, the Russian President himself confirmed the involvement of Russia to support the rebels in the Donbas.
"The threat of Putin to enhance Russian gangs and terrorist cells in other "vulnerable" areas of Ukraine in case of providing the United States of weapons needs to find a tough response from the international community. Russian President this statement has officially confirmed the theses of the Ukrainian side: full control of the Kremlin and the leadership of the terrorist organizations "LNR", "DNR", the supply of weapons, planning and control of subversive activities against the sovereign state of Ukraine. The frankness of the President of the Russian Federation should be the basis to increase economic and political pressure on Moscow," wrote Frieze.
SEE ALSO
Putin agreed to peacekeepers in the Donbass, but with conditions
She noted that the militants today do not have the necessary resources and capacity for self-attack and to help them in this can only the invasion of Russian troops on the territory of Ukraine.
"Thus, Putin's statement is a direct blackmail of the United States and the threat of the Ukraine war. Such statements can't pass unnoticed in Europe. Convinced that Ukraine, the UN should initiate hearings and investigations by Russia's support for international terrorism," – said the Deputy.
We will remind, today, Vladimir Putin said that the Americans supply weapons to Ukraine could escalate the conflict. He pointed to the fact that the militants in the Donbas enough weapons, and they could aim for more Ukrainian territory.
Comments
comments