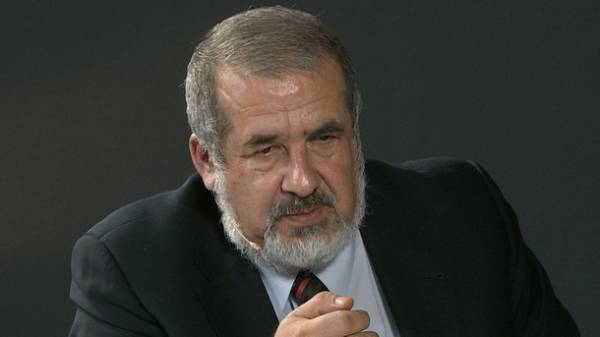 The Chairman of the Majlis of the Crimean Tatar people Refat Chubarov called blackmail and "cheating" the statements made today by Russian President Vladimir Putin on Donbass.
"Putin believes that everything is stupid and he's so smart," he said.
He noted that Putin "agrees on the deployment of the UN peacekeeping force on the line, as he says, of differentiation". "For us, the line of delimitation with our neighbours is a state border, which broke Russia. I don't think that in Ukraine there are politicians who fall for it. But then they will be even worse than this Sharpie by the name of Putin", – said Chairman of the Majlis.
SEE ALSO
Poroshenko responded harshly to Putin peacekeepers in the Donbas
In addition, with regard to the statement by Putin that if the US supplies weapons to Ukraine, the militants can direct it to other areas, Chubarov said that this is blackmail. "Sharper – they also work with the tricks and blackmail. This is a classic Sharpie on an international scale, in the arsenals of which have nuclear weapons, and therefore he is very dangerous cheater," – said the Deputy.
Earlier Putin said he would accept the deployment of UN peacekeepers only on the demarcation line in the Donbas to ensure the security of observers of the Special monitoring mission of the OSCE, and instructed the foreign Ministry to submit a resolution for consideration by the UN security Council.
The Russian President also said that in the case of the supply of US weapons to Ukraine, Russian militants that control the Donbass, can point his weapon in the other "zones".
Comments
comments