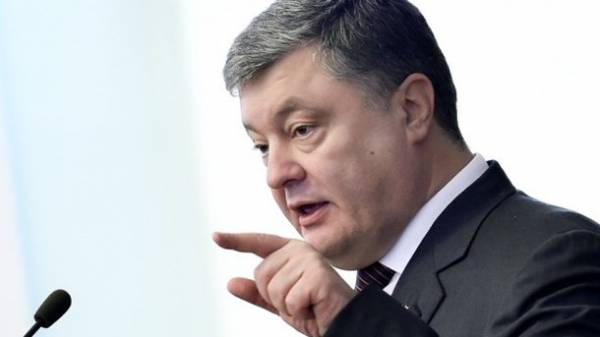 President Petro Poroshenko said that he did not want to be President. So he answered a question from a student of the Kharkiv school of George, who last year got the 3rd result on the International championship of solving logic math problems that asked if he become President, the press service of the head of state.
"I can say that you have a better chance because I didn't have medals in Paris. But I'm not sure you should set a goal: is it necessary to become President. I can honestly say that I have this goal certainly was not" – said Poroshenko.
The President added that if George will think about what can benefit Ukraine, his knowledge and efforts will not go unnoticed.
Previously Petro Poroshenko made an appeal on the occasion of the third anniversary of the beginning of resistance to the Russian occupation of the Crimea, in which he said that Ukraine continues to fight for Russia annexed the Peninsula.
Comments
comments