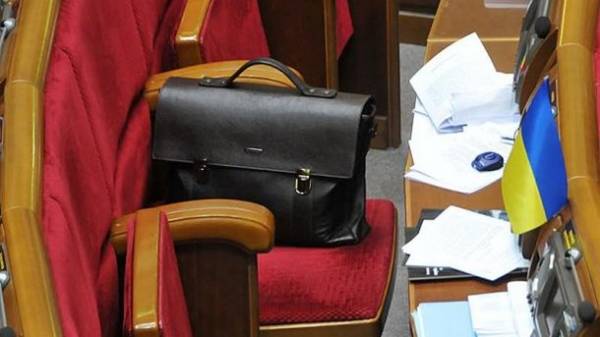 The text of the draft state budget for 2018 published on the website of the Verkhovna Rada of Ukraine.
The corresponding bill number 7000 was was 15 September, but then the text was published. Document plan to submit to the Verkhovna Rada on Friday, September 22. After that, the budget figures will consider the relevant Committee of Parliament.
As was already known earlier in the project budget for the first time laid trillion in revenues and expenses. While the government expects a record low for recent years, inflation – 7%.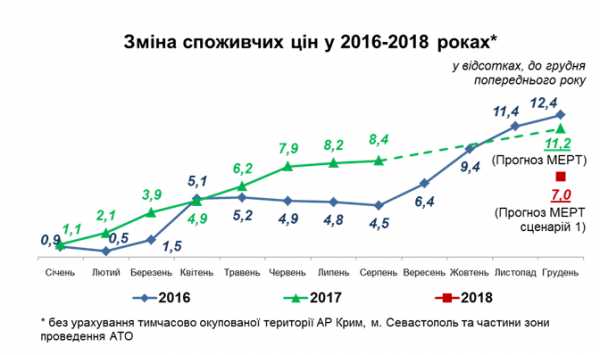 At the same time, the explanatory note States that the calculations carried out using the forecast of the hryvnia to the end of 2018 to 30.1 UAH/USD. Earlier in the Budget resolution indicated the average annual rate of 29.3 UAH/USD.
The profitable part is planned at 1.118 trillion UAH (in 2017 – 974 billion), expenditures of 1.19 trillion UAH (was 992 billion). Forward-looking indicators of consolidated budget revenues in 2018, compared with the approved figures by 2017, increase by 144.8 million billion UAH, or 14.9%, including the General Fund on 149,3 billion UAH, or 16.9%, and decreases in the special Fund at UAH 4 billion, or 4.9%.
GDP growth for 2018 set at the level of 3% in the baseline scenario.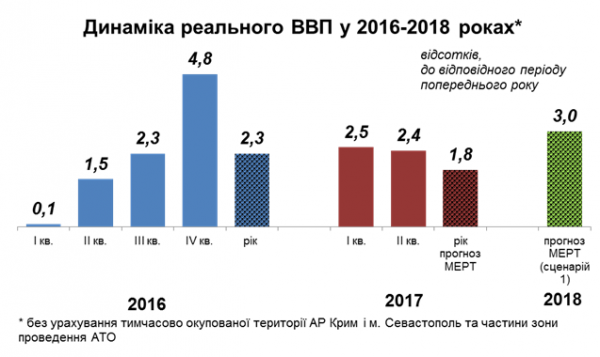 In the explanatory note to the document States that also will increase the minimum wage and the subsistence minimum. Under the baseline scenario, the average monthly wage will be 8 629 USD and in real terms will increase by 10.9%.
Financing the General Fund budget in 2018 is planned at the expense of the state internal and external borrowings. The amount of public borrowing for the year 2018 are projected to total 214,9 billion UAH, which is 40.17 bln UAH more than planned for 2017. External borrowing in 2018 will amount to 42,4% of total revenues, and internal – 57,6%.
General government debt, calculated in national currency will be UAH 1.99 trillion and will reach 61.5% of GDP. Together with guaranteed government debt percentage will reach 84.6% of GDP. At the end of 2018 the share of domestic debt will be 37.6% of the volume of state debt, and the share of foreign debt was 62.4%, calculated by the government.
The volume of payments on servicing the state debt in 2018 is expected to reach 130,2 billion UAH, which is 16,93 billion UAH more than planned for 2017.
We will remind, earlier Prime Minister of Ukraine Volodymyr Groysman assured that the Cabinet would not revoke the main financial document of the country from Parliament for revision, as was customary in years past.
Comments
comments