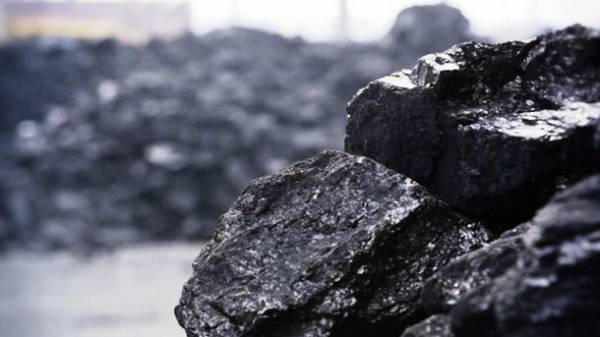 Ukraine after the "blockade" uncontrolled part of Donbass forced to buy anthracite in South Africa. As have informed in a press-service DTEK, before the beginning of the heating season, the coal imports are increasing. If before monthly had arrived one ship on 75 thousand tons in mid-September, it is expected from two vessels with anthracite. This coal will produce enough electricity for Ukrainians.
"We're doubling our efforts to prepare for winter! Earlier in Ukraine there arrived one ship with coal from South Africa, in mid-September we expect the arrival of two ships with anthracite Each of them delivers 75 thousand tons of scarce coal (total 150 tons) to our TES – Krivoy Rog and Pridneprovskaya could produce enough electricity to Ukraine. These stations will help to compensate for load changes in the power system, which will begin with the first serious cold snap," explained the company.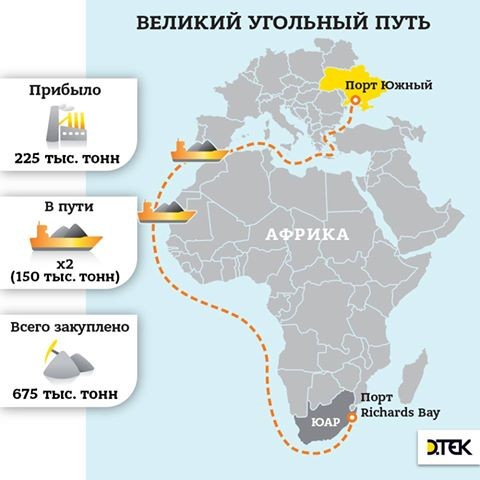 The priority of DTEK is to go into the Ukrainian coal grade "G", which is produced in the controlled territory. At this angle will work two blocks of the Prydniprovska TPP, they will be redesigned this fall. "And everything to ensure that Ukraine got rid of anthracite dependency, and used his resources!", – declare in the company.
Recall Ukraine began to import scarce anthracite after the seizure of the mines that had supplied coal with uncontrolled territory of Donbass. DTEK has purchased 675 thousand tons of coal in South Africa, "Centrenergo" 700 thousand tons in the United States. Both companies are working to translate the units of its thermal power plant in the Ukrainian coal grade "G".
Comments
comments