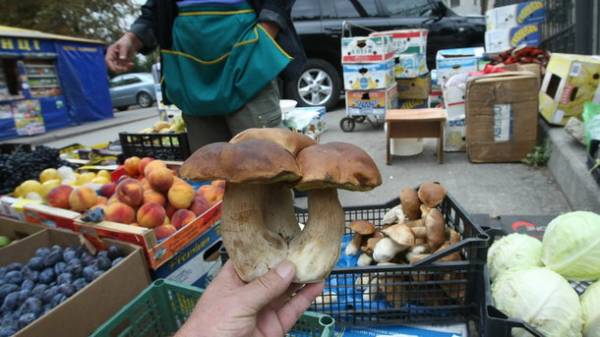 In Ukraine started the season wild mushrooms. A record drought in the Kiev region in August led to a record increase in the prices of white mushroom. This is reported by experts "Infoindustrii".
Today in Kyiv the white fungus on the market offers at a record high price 220 UAH/kg. While the mushroom is very small.
The last few years in Ukraine were not "mushroom" due to the frequent droughts. The price of white mushroom in the beginning of the season last 2016 have reached the maximum price level is 120 UAH/kg.
Prices boletus slightly lower — 120 UAH/kg. For comparison, the price of farmed mushrooms in the times below: champignon wholesale trading in the range of 30-35 UAH/kg.
As reported, Ukraine also rising prices for meat. Pork is going up rapidly due to the lack of a livestock animal in the country less because of African swine fever.
Comments
comments