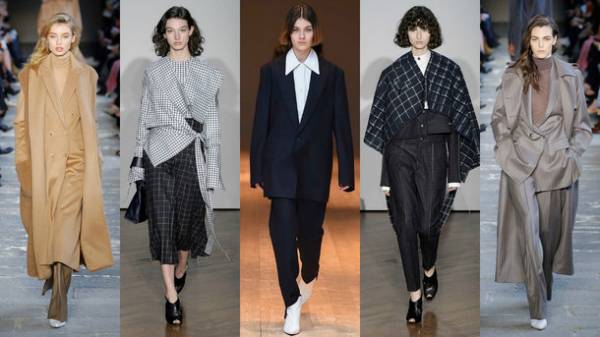 The autumn revival of business activity. The selling campaign is over, time to hide romantic sundresses away in the closet and upgrade your fall office wardrobe. Our experts say that the next cold season at the same time and the parade of classics, and the chance to give up all sorts of stereotypes. For example, the fact that the business style is tedious and unchanged with the end of the twentieth century. He, of course, a little subject to fashion trends, but this season it is appropriate to dispel a few myths, to look at work professionally, but at the same time elegant and fashionable, without losing the seriousness of appearance. In addition to a white shirt, pencil skirt and sheath dress designers included many stylish.
Fashion this season is quite restrained, dominated by soft colors. The impression is that the current fall is simply created for business clothing. Aesthetics, noble silhouettes, cage, costume, long elegant coats and trench coats — all of these items of clothing focused the attention of most designers. Of these, we identified 3-4 main visual components of the actual autumn wardrobe, which is perfect for trips to the office.
OUR EXPERTS:
Yelizaveta Nikolenko, stylist shopping club LeBoutique
Mariana Makedon, the founder Makmar Dress Studio
SUCH A DIFFERENT CAGE
This is one of the most important autumn prints every year and 2017 is no exception. This trend fits great in the office closet, dilutes customary suit, making it interesting and stylish. The cage can be small and large, contrast and midtones. Better leave her home in the image, then it will not violate the integrity. For example, to combine a jacket in a cage with solid pants, or wear a plaid coat. Shirts in a large square perfectly complement a business suit, they can be combined just with a plain pants. The cell tweed or wool perfectly revealed in jackets, suits, coats.
It should also pay attention to corduroy suits, jackets, trousers, because they never will be at the peak of popularity. The color palette does not end with brown, grey, and muted green color: in trend full-bodied wine, delicate shades of lilac, soft pink, soft blue and coffee color.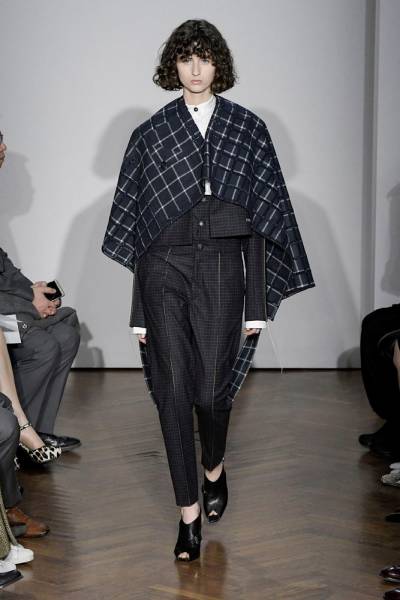 Cell. Happens in different variants
COSTUMES FOR ALL OCCASIONS
Now the suits are dominating all the catwalks in brown-pink, mustard, dark red, and black colors traditionally. Women should pay attention to the feminine classic. They go well with silk shirts. Moreover, women can wear suits with heels and with sneakers (if you have office dress code). Good as new men's suit with a turtleneck, dressed for a shirt is a great option to diversify office routine. We should also highlight the relevance of the bulk of men's suits in the upcoming season.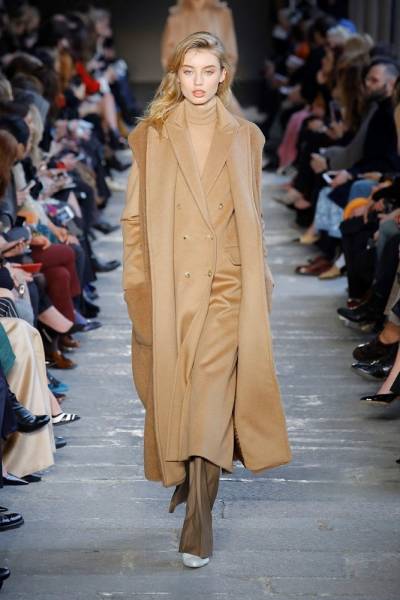 Classic-beige. Is not all color types
COATS AND CAPES — LONGER
Over the suit wear a close coat color scheme: it looks great and very ennobling. Women it's time to upgrade your Arsenal of gloves — this season they have a special role: we are returning to elegance, combined with the latest rage. For men this essential fall accessory is a scarf of quiet tones, casually draped around his neck under an unbuttoned coat. He adds a layered look to the image of confident business man. Also for the cool fall weather this year again, the actual leather jackets, mostly black.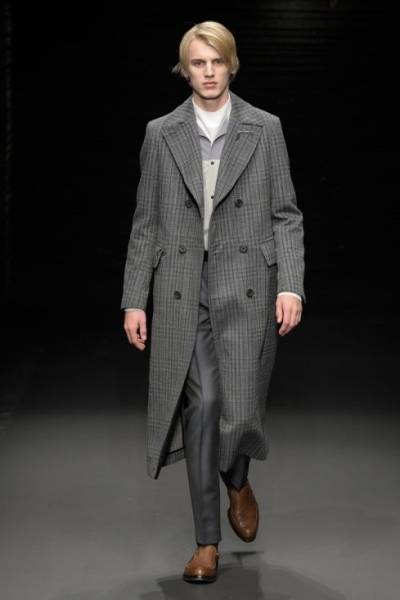 Coat. Long is what you need!
NOBLE MATERIALS
Natural fabrics are always in fashion. Already that season in a row at the peak of the popularity of velvet, and this fall it (especially from natural silk) — a versatile material for any garment, from dresses to casual to evening dresses. Any office dress will look great from the "Royal" fabrics, and expensive wine, red, emerald, black shades themselves create an aura of glamour. Velvet Trouser suits and suits with skirt looks great in classic black color and are perfectly combined with light silk blouses. Velvet turns any garment into a luxury outfit.
Not less important and at the same time practical knit. It makes a very comfortable and convenient clothing for both everyday life and office. And the colors today are no restrictions — all matter have a wide color range and are suitable for everyday work.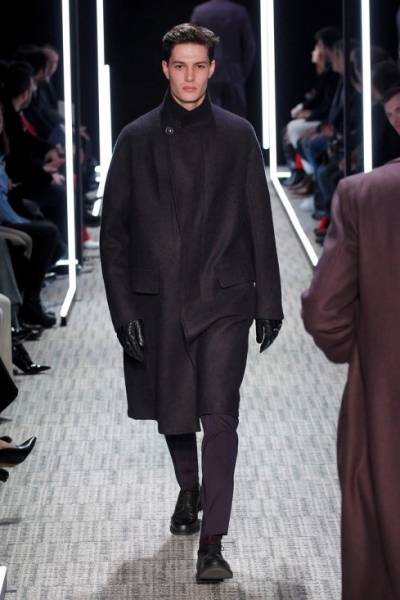 In fashion. Natural fabrics
BY THE WAY, ABOUT THE GLOVES
In the upcoming season, this stylish accessory is a special emphasis. In the course of leather, classic black, red, brown, yellow, terracotta, blue, Burgundy and mustard colors. Knitted gloves will be more bright and juicy colors, and even prints. Especially with winter motifs like snowflakes-deer, and with a characteristic ornament. Very fashionable knitted gloves with beads, sequins, fur cuffs. Will be on sale gloves with a cropped top, not reaching to the wrist and off the top of the palm. And Vice versa: in the course of the high gloves of the sort that used to wear ladies evening dresses. The fashion simple explanation: models of fur vests and coats without sleeves on the market are countless, so length gloves reach to the elbow and the shoulder. They can be knitted, suede, velour, composite materials (the palm leather of the above — fur cuffs, knitted "stocking").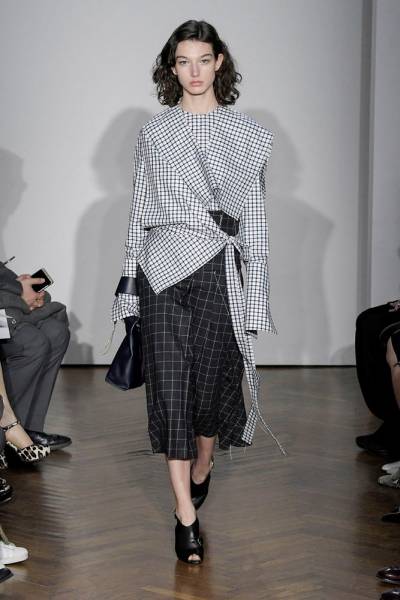 Asymmetry. May be appropriate in the office
Comments
comments