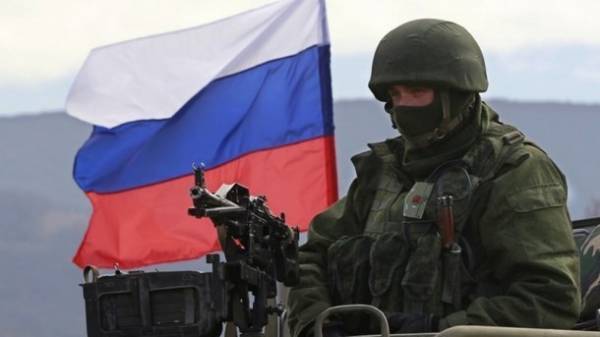 If Ukraine legally recognize Russia as an aggressor country, that the Minsk agreement will become de facto null and void and with Moscow and the West will talk with Moscow not as a mediator, but as an aggressor. This opinion was expressed in an interview with "Apostrophe" military expert Alexey arestovich.
"When I say that you are the aggressor, then I don't have to prove that you are the aggressor. You have immediately the aggressor for all subjects of international law. But if you want to prove that you are not the aggressor, you need long and tedious to prove, examine and so on. And who the Minsk agreements Russia? Realtor. And suddenly the mediator becomes the aggressor. What's going on with the Minsk agreements? They de facto become null and void. Now the Minsk agreements, we are waving a pen, a Russian occupier" – said the expert.
SEE ALSO
Why the recognition of Russia as aggressor profitable and Ukraine, and the United States
According to him, the EU will already be in another "tone" to speak to Russia, possible new sanctions.
"Poor Germany begins to tear the hair and all these "redirecionando" Europeans are beginning to collect analytical staffs, the political consultations, the tripartite meeting of the infinite, "Minsk" to work out a new position, because Russia is already the aggressor. As the aggressor you can't shake hands. Need to impose new sanctions. Six months they run, will confer meanwhile, the elections in Russia. Then it will be quite a different story (with Russia – ed.) – said arestovich.
He explained that Russia will start negotiations, but already in the status of the aggressor and not the party that allegedly helps to resolve the conflict.
As reported by people's Deputy Irina Lutsenko, Ukraine is ready to recognize Russia as an aggressor country. According to her, the bill on the reintegration of Donbass is 99% ready for submission to Parliament.
Comments
comments