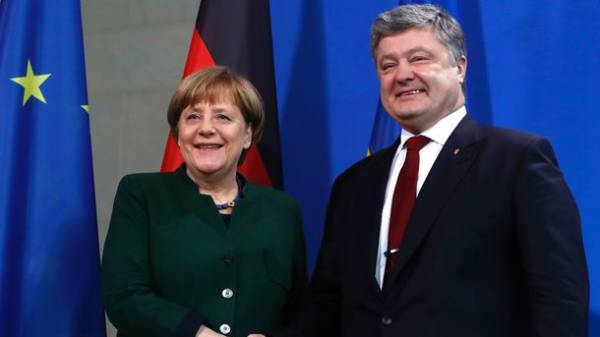 The President of Ukraine Petro Poroshenko has developed the most intensive bilateral contacts among all the European leaders, with German Chancellor Angela Merkel .
About it in interview to "Today," said the Deputy head of the presidential Administration Konstantin Eliseev.
"I would like to stress that the most intensive bilateral contacts, the President of all European leaders with German Chancellor Angela Merkel. And it even pay attention to our partners, noting the high intensity of bilateral dialogue," – said Elisha.
Meanwhile, the Deputy head of the AP admitted that in the near future will be another conversation between the two leaders.
According to Yeliseyev, the Chancellor of Germany is the most devoted to the details of European policy in the Donbas and Crimea.
"And I think there is in Europe today a leader who would be so detailed and thoroughly conversant with the situation regarding the Minsk agreements and the dangerous situation which develops today in the Donbas. She always remembers Ukraine and in great detail informed, what's going on. This was confirmed by her recent visit to Washington and meeting with President trump. But, of course, our coordination is not only limited to her specific visit to Moscow. Our interaction is permanent. And we appreciate it," – said the Deputy head of AP.
We will remind, on March 17 trump and Merkel talked about Ukraine: Chancellor tried behind closed doors to convey as clearly and distinctly the position of Germany on the Russian-Ukrainian conflict.
In an interview with "Today" Elisha also told about the final deadlines for bizwise, defence partnership with the US, scenarios for Donbass and new sanctions against Russia for the seizure of enterprises.
Comments
comments