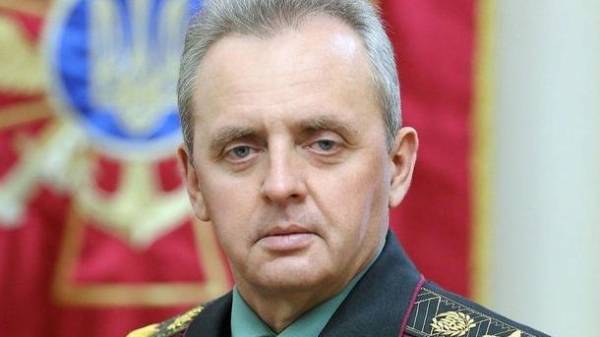 Ukraine will conduct command and staff exercises "enduring sustainability – 2017" with the involvement of forces and operational reserves along with the Russian-Belarusian exercises "West-2017".
As the press service of the Ministry of defense of Ukraine, the exercises will be held from 12 to 15 September 2017.
SEE ALSO
Exercises "West – 2017": the Commander of U.S. troops in Europe made a loud statement
"In order to adequately respond to external threats, including those associated with the conduct of the exercise "West-2017," was the procedure for the preparation of the Armed forces of Ukraine in the current year", – said the chief of the General staff of Ukraine Viktor Muzhenko.
According to him, the goal is "the formation of their readiness for a possible aggravation of the military-strategic situation around Ukraine".
As explained Muzhenko, exercises are also necessary "for developing the capacity of military authorities to maintain control of troops (forces) in the course of the rearrangement, maintaining defensive, and stabilization of the fighting."
SEE ALSO
Poroshenko about the exercises "West-2017": I Hope that Lukashenko will keep his word
"We will complete a full cycle of operational planning of the use of troops (forces). We will also conduct training of forces and means of territorial defense of the state with the deployment of the headquarters of territorial defense", – said General of the army of Ukraine.
Earlier the Secretary of Council of national security and defense of Ukraine Oleksandr Turchynov said that the Russian Federation through large-scale doctrines "the West-2017" wants to demonstrate its ability to conduct large-scale continental war in Europe.
Comments
comments