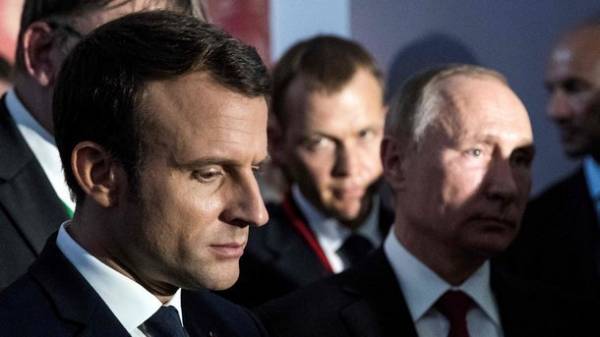 The Kremlin has expressed disagreement with the statement of the President of France Emmanuel Macron after a meeting with Ukrainian leader Petro Poroshenko that Russia is the aggressor in Ukraine. This was stated press Secretary of President Dmitry Peskov, reports UNIAN.
Moscow has expressed disagreement with the President of France and intends to explain its position.
"We do not agree with our French colleagues with language that we heard yesterday from Mr. President (of France). And, of course, the Russian side will continue to patiently explain the real situation and its position on the Ukrainian story," said Sands.
At the same time, he noted the role of the Normandy format, calling it uncontested in the negotiations on the Donbass.
Yesterday to a joint venture with Petro Poroshenko, the press conference Emmanuel macron has sharply criticized Russia's actions against Ukraine.
"Aggression comes from Russia that is the aggressor is not Ukraine. We also recognize that the annexation of Crimea is illegal, so we all know who started the war and who created this situation and the situation we are in," said the French President.
Comments
comments