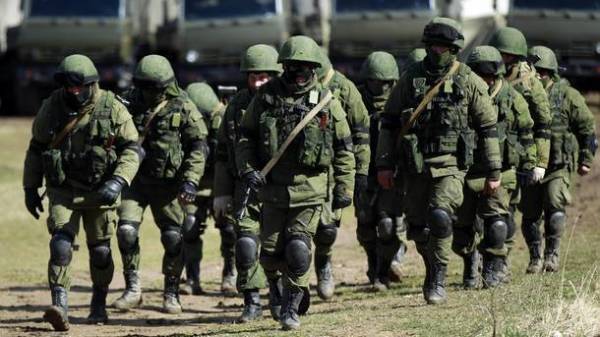 Ukraine must prevent the possible deployment of Russian "peacekeepers" in the Donbas, which is calculated in the Kremlin. This was written in Facebook, the representative of Ukraine in the political subgroup of the Trilateral contact group on settling the situation in Donbas Olha aivazovska
"Political Putin's statement about instruction and the preparation of a draft resolution to the UN security Council on peacekeepers in the Donbas is an attempt not so much to seize the initiative of Ukraine as to devalue the very idea. The occupier is directly talking about the guards for observers of the OSCE SMM with a functionality that does not affect the needs and interests of the civilian population, their location on the line of contact and the like," wrote Aivazovsky.
SEE ALSO
Sumar on the words of Putin's peacekeepers: Statement Imperial smell
Peacekeepers on Monday in the Parliament revealed a possible plan of Putin
According to her, Ukraine needs to impose its agenda of peacekeepers in the Donbas.
"Over time, of course, would be that peacekeepers should be in an overwhelming number of Russians that, in the opinion of the Russian Federation, would be a logical step. Ukraine needs to offer not only its draft resolution, mobilizing all partners in the UN security Council, but also to use this epic initiative to impose a personal agenda," – said the representative of Ukraine in the pipeline.
She reminded that in Moldova the Russians can't get rid of even after the decision of the constitutional court of the country because of inconsistency with the basic law of the presence of "peacekeepers."
We will remind, today said Russian President Vladimir Putin, he supports the presence of UN peacekeepers in the Donbass, however, they must be on the boundary line.
Comments
comments