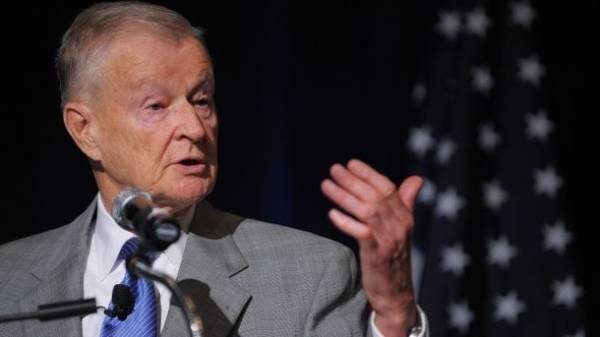 A compromise between Ukraine and Russia occupied Crimea is possible, but in the long run. Such opinion in interview to the Polish newspaper Gazeta Wyborcza was expressed by an American political scientist and former adviser to the U.S. President for national security Zbigniew Brzezinski, reports "Apostrophe".
He said there are three main factors that will determine the fate of the Peninsula.
"We are not talking about the transfer of Crimea to Ukraine fully, as well as there can be no question of returning Crimea to Russia as a whole. I think over time it is possible to reach a political solution, according to which Crimea will be returned in some way on the basis of recognition and accounting of the existence of three elements: the new Russian layer, existing for several decades layer of Ukrainian, as well as parts, which before this time did not say quite – the Crimean Tatars, who have the right to self-determination," said Brzezinski.
He stressed that it is the only possible scenario, which really bring in the future.
Crimea was illegally annexed by Russia in March 2014 after the "referendum" is not recognized neither Ukraine nor the world community. Including the "Crimean referendum" does not recognize and the United Nations.
The Verkhovna Rada of Ukraine officially declared on 20 February 2014, the beginning of the temporary occupation of Crimea and Sevastopol by Russia. October 7, 2015 President of Ukraine Petro Poroshenko signed the law. International organizations have recognized the occupation and annexation of Crimea as illegal and have condemned Russia's actions. Western countries have imposed a series of economic sanctions.
After establishing control over Crimea by the Russian occupation authorities on the Peninsula has worsened the situation with human rights, have concluded that not only the Ukrainian ombudsmen, but also international organizations, including PACE.
In turn the international criminal court (the Hague Tribunal) has ruled that Russia's actions during the occupation of Crimea is regarded as a military conflict against Ukraine. In the Hague say that the international conflict can be investigated according to the norms of the Rome Statute.
Comments
comments