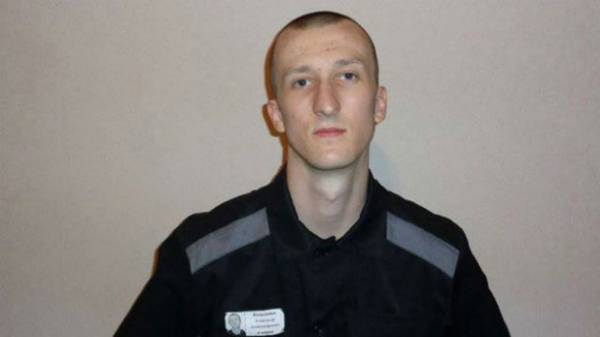 Russia denies the right to education of political prisoner Aleksandr Kolchenko, who is a student of the geography faculty of Taurida National University (TNU). About this on his page in Facebook said the Vice-speaker of the Verkhovna Rada of Ukraine Irina Gerashchenko.
"Despite the fact that the Russian legislation allows part-time and distance form of education, Alexander denied the fundamental right to education. They say that TNU does not have Russian accreditation. We met with the rector of Taurida National Mr. Kazarin. He is outraged that the guy, in which the invaders took the small native land – the Crimea, which on trumped up charges put in a Russian prison, does not give the right to learn. And not one Russian University – accredited – do not take to himself a political prisoner for distance learning, it's obvious, " – said Gerashchenko.
The Deputy speaker urged the Ukrainian student organizations that have contacts with international student organizations to connect to the joint struggle for the release of Alexander.
Also Gerashchenko said that prepares a request to respond to this violation of human rights to the Ombudsman of Ukraine Valeria Lutkovska and the OSCE.
In addition, Gerashchenko asks the Ministry of education of Ukraine to appoint Alexander scholarships to support the family of a political prisoner.
"And Taurida University will continue to fight for your student's future geographer, talked about it with the rector," – said Vice-speaker of Parliament.
We will remind, the Ukrainian Director Oleg Sentsov detained by FSB officers in Crimea in spring 2014. It was transferred to Russia, where he was tried on trumped-up charges of organizing terrorist attacks and arson of party offices on the Peninsula.
In December 2014 the Prosecutor General of Russia stated that Sentsov is a citizen of the Russian Federation, since after the annexation of the Peninsula, he allegedly expressed the desire to maintain another citizenship. A Russian court on 25 August 2015 sentenced. to 20 years imprisonment in a strict regime colony. In the same case Kolchenko was sentenced to 10 years in prison.
Comments
comments