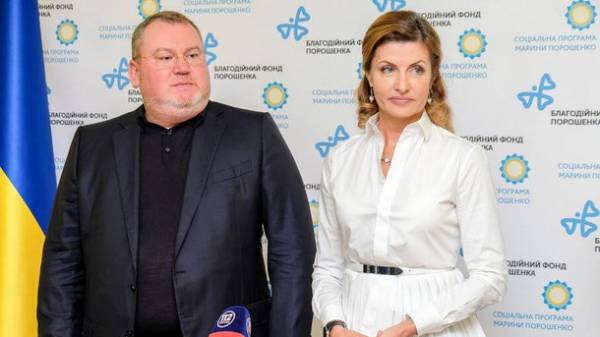 First lady of the state Maryna Poroshenko and the Chairman of the Dnipropetrovsk regional state administration Valentyn Reznichenko in the village of Petrykivka in the Dnipropetrovsk region opened a renovated school with the first in Ukraine, a resource room and library for children with special needs. About it reports a press-service of the regional administration.
The project was implemented according to the technical task of the Charity Fund Poroshenko, who embodies the program "Inclusive education – the level of consciousness of the nation", and with the assistance of the Chairman of Dnipropetrovsk regional state administration. The resource room is a specially equipped classroom where children with special needs can study under an individual program. Correctional educators to help boys and girls, in particular, to obtain daily living skills. To accommodate this, all the necessary furniture and appliances.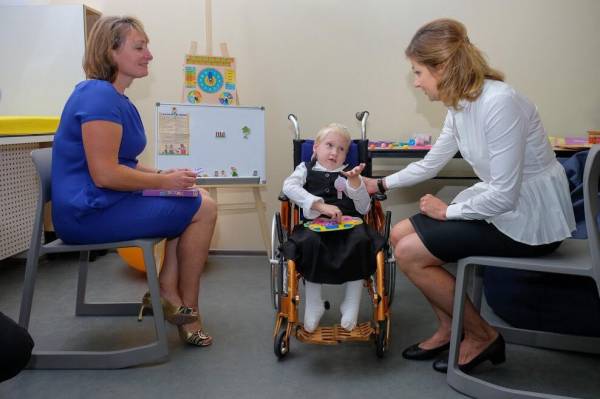 "Today we are opening the Petrykivka school. Such should be supporting schools throughout Ukraine. It really is an example for many regions as necessary to help the special children to get a good education in good conditions. Participation in the project on development of inclusive education adopt the five regions, but the resource room in Petrykau school is the first. It is a model that will be implemented in other regions", – said the President's wife Marina Poroshenko.
Resource room set up according to European standards and adapted to the Ukrainian realities. Such facilities operate in educational institutions in the USA, Norway, Denmark, Lithuania and Moldova, and now their advantage will be able to use four pupils with special needs Petrykivka school.
"Finally, children with special needs had the opportunity to attend regular schools. We understand the excitement of these children and their parents, so do try to make learning as comfortable as possible. In addition to the resource room, this year the library opened 50 schools in the region. Here you can work out with the special needs teacher, read, surf the Internet to relax, socialize with their peers. One of the rooms, arranged in Petrikov school. All work in the region for nearly 150 inclusive schools about 400 children," – said Valentin Reznichenko.
For children to study in comfortable conditions, Petrikov school was repaired for the first time in 87 years, replaced all communications, installed new Windows, insulated the facades. Just this year, the team of Valentin Reznichenko rekonstruiruet in the field of 25 schools.
Comments
comments