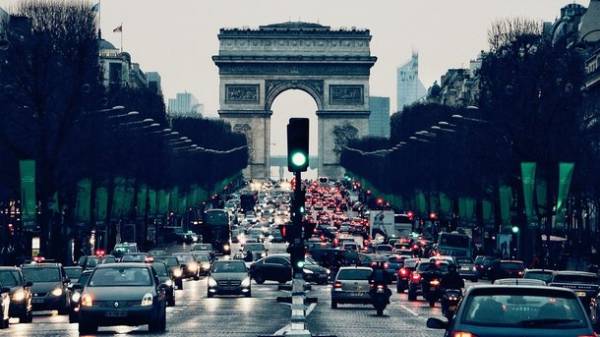 From today, 1 September, the European Union introduced a new mandatory tests for vehicles on emissions of harmful gases. These standards, as noted in the European Commission (EC) will reflect the objective state of Affairs than the former.
"These new techniques for the measurement of exhaust represent an important milestone in our efforts to ensure that the cars now and for the coming years would be more environmentally friendly and less harmful to the environment. But there is still a lot of work", — quotes "Business" the words of the Deputy Chairman of the EC on economic growth and investment, Jyrki Katainen.
So, with today's new models of cars, before driving on European roads will have to pass the tests for emissions under the revised procedures. Emissions of nitrogen oxides and other substances, which is one of the main causes of pollution will now be measured in terms of the real movement of the vehicles according to the procedure RDE — Real Driving Emissions. This test, according to the European Commission, will be updated with new, more reliable laboratory tests (procedure WLTP — World Harmonised Light Vehicle Test Procedure) for all emissions, including CO2, nitrogen oxide and other substances and consumption of fuel.
"These new methods of measuring emissions is an important element of the Commission's activities to create a more responsible, competitive and protect the environment of the European automotive industry", — said the EC.
SEE ALSO
"Deselect": the former Volkswagen engineer was sentenced to prison
"The scandal with the exhaust – deselect – showed that we need more independent tests of the car, more observation of the market and the ability of the Commission to intervene in case of abuse. The European Commission presented in January 2016 far-reaching in this direction offer. It has since remained "on the table", and it is high time that the European Parliament and the EU Council adopted it. We also need the resolve to continue efforts at European level to encourage the search for solutions of transport with low emissions," said Katainen.
We will remind, recently in Europe broke new diesel scandal, in which Germany can lose automobile leadership because of the collusion machine manufacturers.
Comments
comments