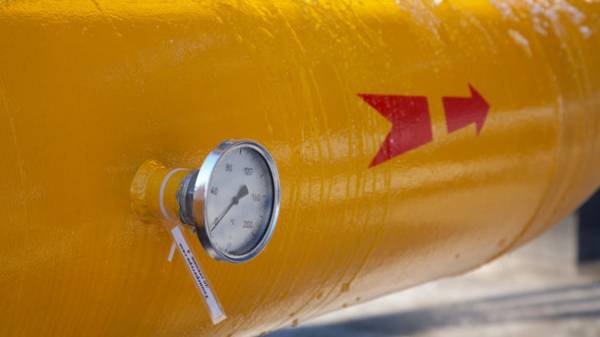 Ukraine since the beginning of 2017 has carried out the transit to Europe of 61.95 billion cubic meters of gas. This is 23.4% more than in the first eight months of 2016 and was the highest figure since 2011. About it reports a press-service of the operator of the Ukrainian gas transportation system "Ukrtransgaz".
Also significantly increased the import of gas from EU countries to Ukraine – 95,8% to 9.4 billion cubic meters.
"This year, the flow of gas through the Slovak direction amounted to 7.1 billion cubic meters, the Hungarian – 1.5 billion cubic meters, according to the Polish – 0.8 billion cubic meters", – noted in "Ukrtransgaz". As you know, Ukraine imports gas from Russia from November 2015.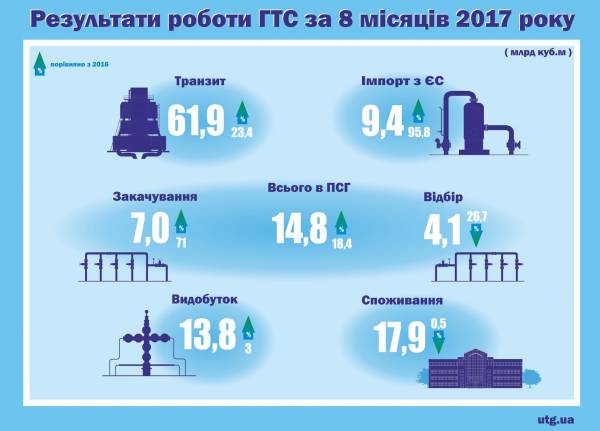 Also in 2017, the company pumped 7 billion cubic meters of natural gas in underground storage (UGS). It is 71% more than in the same period last year. On 1 September accumulated in Ukrainian underground storage facilities is 14.8 billion cubic meters of gas.
Gas production in Ukraine for eight months of 2017 have increased by 3% and is about 13.8 billion cubic meters While gas consumption decreased slightly – by 0.5% to 17.9 mlrd cubic meters.
Recall that in mid-August, the Cabinet of Ministers adopted the energy strategy of Ukraine for the period until 2035. In particular, the energy strategy implies the preservation of the transit of natural gas through Russian gas at the level of 50-80 billion cubic meters by 2019, while there is the option of reducing the transit to 15-40 billion cubic meters.
Comments
comments