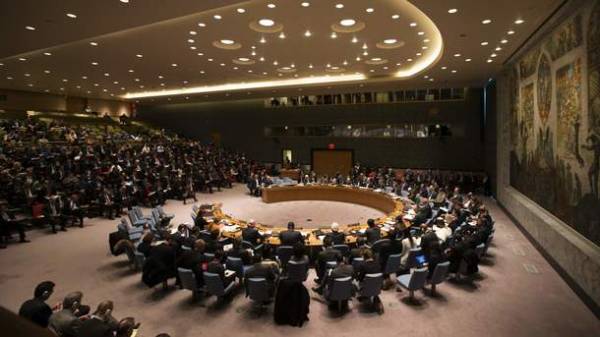 The UN Security Council has called terrorist attacks on Christian churches in Egypt "heinous and cowardly" and urged all countries to cooperate actively with the Egyptian authorities to bring those responsible for these attacks to justice.
"The members of the Security Council decisively condemned the heinous and cowardly terrorist attacks that occurred on palm Sunday 9 April 2017 during services at two churches in Tanta and Alexandria in Egypt, which killed at least 41 people and more than 100 were injured", – says the statement adopted on Sunday the UN security Council statement to the press.
Members of the Council expressed the need to "bring to justice the perpetrators, organizers and sponsors of these reprehensible acts of terrorism" and "urged all States, in accordance with their obligations under international law and relevant Security Council resolutions, to cooperate actively with the government of Egypt and all other relevant bodies on this issue".
"Members of the security Council reaffirmed that terrorism in all its forms and manifestations constitutes one of the most serious threats to international peace and security", – stated in the message.
The Security Council expressed their deepest condolences to the families of the victims and to the government of Egypt and wished a speedy and full recovery to the injured.
In Egypt on Sunday there was two attacks on Christian churches. The explosion in the Church of the city of Tanta were killed, according to various estimates, from 25 to 30 people, more than 50 were injured. In Alexandria, a bomb exploded at the entrance to the Cathedral of St. Mark, the victims were at least 11 people. Both explosions, according to police, was carried out by suicide bombers. Responsibility for attack was assumed by the terrorist group "Islamic state".
Comments
comments