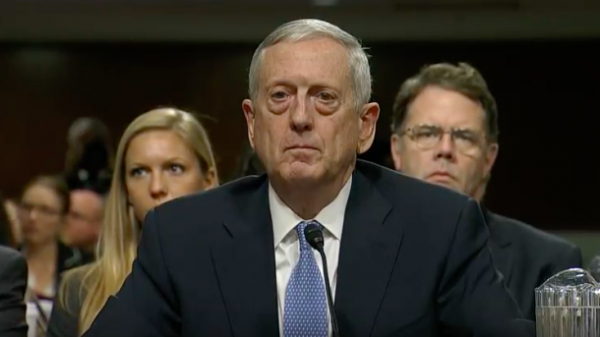 In public comments, the Pentagon chief James Mattis adhered to a generalized rhetoric that the US "stand on the side of Ukraine" and "support" its territorial integrity – but, as U.S. Secretary of state Rex Tillerson during his visit to Kiev earlier this year, Mattis did not say anything specific, and the lack of specificity is one of the problems of U.S. foreign policy. About it writes on the pages of The National Interest, senior research fellow, Institute of foreign policy studies Nikolas Gvosdev, reports InfoResist.
"Those who are waiting for the visit of Mattis clear statements about what will be the policy of the administration trump and how it will differ from those estimates relied on by the Obama administration, the public comments of the Minister of defence in Kiev yielded no answers," — says the article.
Gvozdev notes that Congress has never been happy with the approach of President Barack Obama to the issue of Russian aggression against Ukraine, and team members at the national security trump do the same.
SEE ALSO
Cherished "Javelin": what the United States think about giving Ukraine lethal weapons
Tillerson has appointed Kurt Volker, the U.S. special representative on Ukraine, making it clear that Washington, along with Berlin and Paris wants to play a more active role in the search for diplomatic solutions. Congress tightened sanctions against Russia and to limit the right of the President of trump to cancel them. Also in Washington again raised the question of the transfer of lethal weapons to the Ukrainian soldiers.
But Mattis, at least publicly, has not explained what will change in American politics. Mattis, like Tillerson or the US Ambassador to the UN, Nikki Haley, shared with reporters in Kiev personal assessment and did not tell them what will be his final recommendations regarding the transfer of weapons.
But it is also clear that all these members of the American administration does not speak on behalf of the President of the United States and can not put the country on the course that trump himself has not yet endorsed, and that creates a problem that does not allow you to move on, said the expert.
SEE ALSO
Moscow is worried: the two key us officials at the same time was in Kiev
First, there was an abyss between the American rhetoric of support for Ukraine and what America really ready to make.
Second, trump does not actively veto the recommendations Tillerson and Mattis in the matter of revision of policies on Ukraine, but it also won't show much enthusiasm and vigor in the implementation of these recommendations.
"I was hoping that the visit of the Mattis finally clarify American policy. Instead, I now have more questions than answers," — said the expert.
We will remind, on August 24 for the first time in ten years, came to Ukraine the Minister of defence of the USA James Mattis for talks with President Petro Poroshenko.
Comments
comments