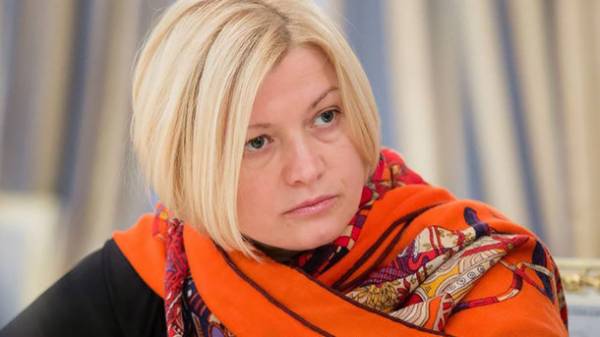 The Ukrainian side insists on the finalization of the lists of hostages at a meeting in Minsk on 24 may, said the first Vice-speaker of the Verkhovna Rada, Ukraine's representative to the Humanities subgroup of the Trilateral contact group (TAG) Irina Gerashchenko.
"We insist that on may 24 during the next meeting in Minsk should be put the date of release of the hostages, and we have to go on the final list," she told reporters in Gransee.
See also: the Number of Ukrainian hostages in the Donbas is growing – Gerashchenko
Gerashchenko also reminded that they had finished verification of the hostages, and it is important that at the last meeting in Minsk, all sides confirmed this intention.
"It's time to get on the final list and the final date for the release of the hostages", she said.
As reported, the verification of the lists of persons who have committed crimes, but which may have mercy for the sake of liberation of the Ukrainian hostages, held from 28 April to 12 may, during this time, the group that carried out the procedure, have covered more than 14 thousand kilometers, and its representatives were in 20 regions of Ukraine and was attended by 37 of the penitentiary institutions.
Comments
comments