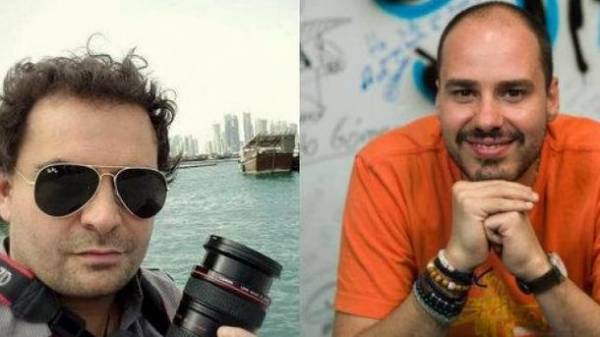 Spanish journalists Pampliega Antonio and Manuel ángel Sastre was expelled from the Ukraine to the Netherlands.
They were expelled from the country on Friday, August 25, after 20 hours of waiting at the airport. Reporters denied entry to Ukraine until 2020, reports "Mirror of week" with reference to El Mundo.
In 2015 Pampliega and Sastre were included in the list of citizens that pose a threat to national security of Ukraine. They were accused of spreading false information about the actions of the armed forces of Ukraine, in particular the "bombing" of Pervomaisk in 2014 and "flooding" the mines of the Donetsk coal basin.
SEE ALSO
The OSCE criticized the deportation of the Russian journalist from Ukraine
After the protest of the Spanish government of Ukraine has canceled sanctions against European journalists in may 2016.
Press Association of Madrid urged the Spanish authorities to demand from Ukraine of explanations, reports Publico. Actions of the Ukrainian authorities journalists called "an attempt of an authoritarian regime to censor".
In Ukraine Pampliega and Sastre were in December 2014 and covered the event, as they claim, "on both sides of the front line". They also covered the war in Syria.
Comments
comments