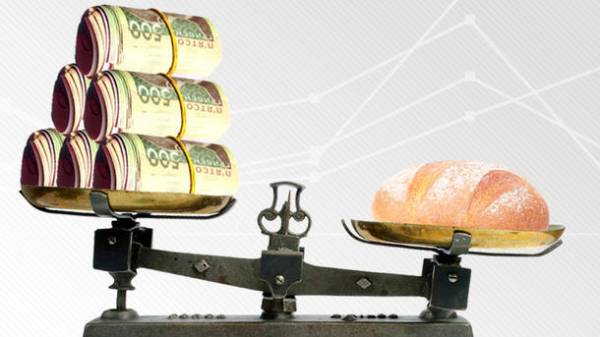 Inflation in June was 1.6% compared with may, was triggered by rapidly rising prices on raw food, as well as the increase of prices and tariffs, regulated administratively. It is reported by the national Bank of Ukraine (NBU).
First of all, the NBU, compared with last year has accelerated the growth of prices for vegetables by 40.7% and fruit in 29%.
Also there was an increase in prices and tariffs regulated by administrative, 28.8% in annual terms. "It happened due to reflection of the remainder of the increase in tariffs for cold water and drainage in may. Also, continued acceleration of price growth on tobacco products", – noted in Department.
We will remind, in June in annual terms, inflation in Ukraine accelerated to 15% in may, the increase was 13.5 percent.
Inflation in annual terms (month to month)
ЯнварьФевральМартАпрельМайИюньИюльавгустсентябрьоктябрьноябрьдекабрь051015202530354040,3%12,6%32,7%14,2%20,9%15,1%9,8%12,2%7,5%13,5%6,9%15%7,9%8,4%7,9%12,4%12,1%12,4%
2016
2017
Segodnaya Data: NBU; state statistics Committee; the Ministry
Comments
comments