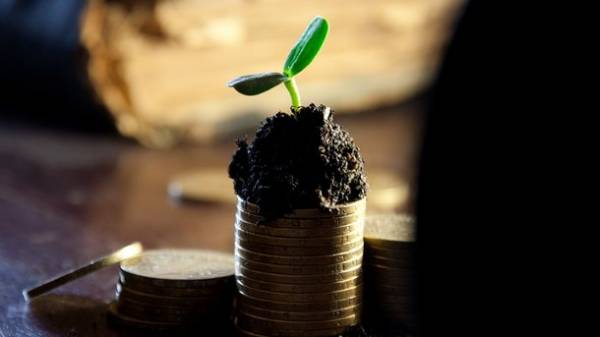 In the first half of 2017 capital investment in Ukraine increased in real terms by 22.5%, accelerating from 21.4% in the first quarter. In nominal terms, capital investments amounted to 5.8 billion dollars, showing an increase of 23%. These data were published the state statistics service.
"Published data confirm that investment activity in the second quarter of 2017 remained at a high level, contributing to the economic recovery," commented the statistics chief economist at Dragon Capital Elena Belan.
As before, the main drivers of growth of investments were enterprises of agriculture and industry, although the rate of growth of investment slowed down to 41% and 24% in annual basis (yoy), compared with 58% and 29% respectively in the first quarter of this year. However, these two sectors account for two thirds of total investment growth in the first half and half of their volume in nominal terms.
"Among the industries the largest contribution was made by the oil and gas extraction, metallurgy and the manufacture of wood products. In addition to agriculture and industry, investment growth contributed to the construction and transportation industries: 17% and 35% yoy respectively," – said the expert.
According to her, significant growth of capital investments in construction, transport, oil and gas sectors reflects the increased role of the public sector investment activity. Thus, the share of its medium size projects, financed of budgetary funds, almost doubled yoy, to 6.8%, the highest level for the first half of 2012
SEE ALSO
Ukraine and Korea began working together on innovation
In addition to the growth capital spending budget has increased the investment program of certain SOEs, such as "uz" and "Ukrgasdobycha", which in turn was made possible thanks to some structural reforms.
"Nevertheless, own funds of enterprises remained the main source of financing of investments with a share of 74%. The share of Bank loans amounted to 5.2%, and foreign investors just 1.5%," says Belan.
Analysts expect investment growth this year will remain high and will be a key factor in GDP growth, along with household consumption. "But, next year is likely to slow investment activity on the background of increased uncertainty before the elections in 2019," – said Belan.
Recall, U.S. Secretary Rex Tillerson believes that the main condition for attracting of investments to Ukraine is the implementation of anti-corruption reforms. According to him, if Ukraine manages to attract investments, it will automatically create more jobs.
Comments
comments