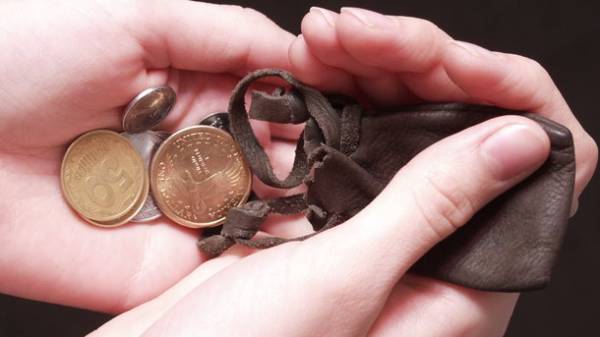 In August 2017, compared with June, the average salary in Ukraine fell by 3.1% and made 7 of 114 USD. According to the State statistics service (gosstat).
At the same time, compared to August 2016, the average salary in Ukraine increased by 36.8%. In General, the current level of 2.2 times above the minimum wage level (3 200 UAH)
The highest average salary in August is traditionally recorded in Kiev – 11 073 UAH. In second place – Donetsk oblast, where the figure was 7 753 UAH. The lowest level was in Ternopil region, where the average salary was 5 503 USD per month.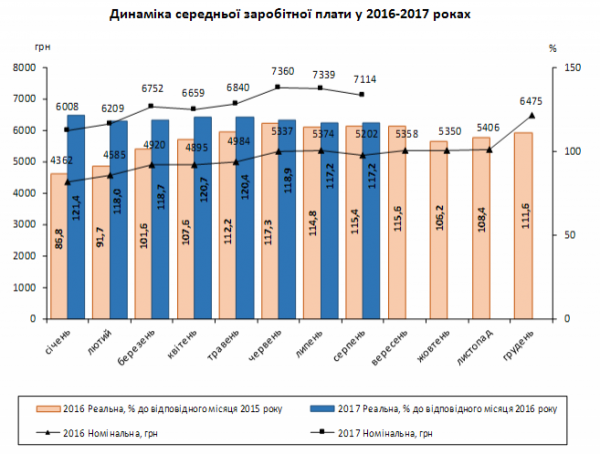 Real wages in August 2017, compared to July decreased by 3%. In comparison with August-2016 real wages increased by 17.2%.
Recall, the Ukrainian government has announced what will be the new minimum wage from January 1, 2018 – 3 723 UAH. The corresponding figures already put in submitted to the Parliament the draft state budget. Earlier "Today" figured out how the increase in incomes affect the economy of Ukraine.
Comments
comments