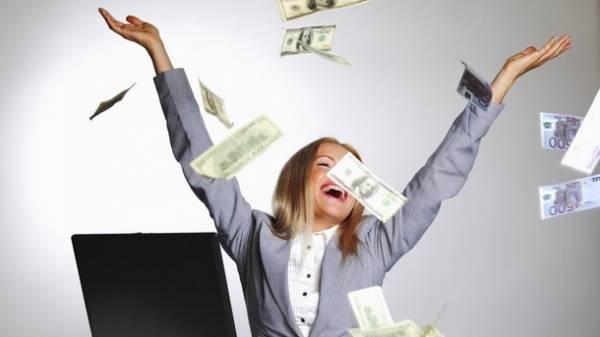 In a crisis Ukrainians prefer to earn online. "Today" talked with experts and found out what the trends on the market of online employment and what areas will be the most profitable tomorrow.
WITH HIS OWN HANDS. Now is dynamically developing sales network of goods of own production — with the advent of the crisis people are trying to monetize their hobby. According to the head of the hand-platform Crafta.ua Alexander Yuriev, not less than 120 thousand of Ukrainians earn on the sale of products (30-40% more than a year ago). So, buyers make about 12 thousand orders every month, and 2016 spent 7 million UAH. "Ukrainians are tired of poor quality and the same type of Chinese products, to buy high-quality Ukrainian now. There was an understanding that handmade is a great replacement for the factory stuff, like furniture, dishes, textiles, fragrance, jewelry and trinkets. Now the most popular accessories (in 2016 they accounted for 22% of all sales on Crafta), clothing and home decor. There are great prospects for furniture, clothes and dishes."
TRASH. Most people settle for schlock. This is evidenced by the statistics service of the order of services Kabanchik.ua in 2016 ad hoc assignments then performed at 26 million. So I earn more than 300 thousand people every day closing more than 700 orders. For example, for odd jobs of plumbing materials you can get from 250 UAH, and for the design of leaflets — from 300 UAH. "Over the year the demand for doserelated increased by 41,5%, — says the founder of the online novel Kirigetov. — If three years ago the most popular services was courier delivery and distribution of leaflets, today it is services builders and home craftsmen." In addition, earn now, not even having the types: to take in an animal will bring from 80 UAH per day, and for placing one ad get paid up to 2 UAH.
WENT TO THE NET. Another trend is to abandon the rental store and transfer your business online. In 2016, on the trading floor Prom.ua started their own business 111 thousand new sellers — and costs less, and reach more buyers. For example, the co-owner the Internet-shop of accessories for gadgets Alexander Avramenko started with a capital of 4000 UAH: "We constantly analyze the demand. When the goods were unsold, then sold it at promotional prices and are no longer purchased. We were able to expand the range from 5 to 2000 units." Another seller on the platform Bigl.ua Eugene Kovbenko closed their stores based online shop gadgets: "I was convinced that people will not buy on the Internet. But when he began to analyze the causes of failure of previously successful business, then realized that if there were five stores and a warehouse, I had high maintenance costs and little coverage buyers."
THE BREAD PRODUCTS. According to experts, to make good money on the Internet, it is important to choose the right direction. If in recent years the top was clothes, accessories, gadgets and Homeware, but now, according to analysts Prom.ua rushed forward four new directions. In 2016, the Ukrainians have bought more than 1 million of beauty products, while in 2015 this figure was only 543,3 thousand (an increase of 99%). Books and products for Hobbies (mostly crafts) bought 785,1 thousand pieces, and in 2015 375,7 thousand (an increase of 108%). The number of transactions for food products increased by 128% of 193.6 thousand in 2015 to 441,2 million in 2016. Also began to buy more tools — 228 thousand in 2016 against 107,6 thousand in 2015 (an increase of 112%). According to experts, the demand for products in these categories opens up new opportunities for small business development.
Comments
comments