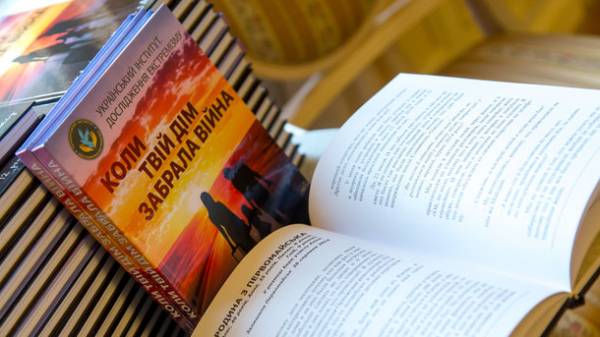 In Kiev, Ukrainian research Institute of extremism presented "When your house is taken away by the war." The collection includes the stories of twelve families whose lives were ruined by the war.
Life stories, which tells the book is indeed not only full of tragedy. A story about the power of ordinary people, about how difficult circumstances teach us to fight and win.
"Olga and Roman in the time of the shooting, running out of the house in Gorlovka, saw in the yard a wounded dove. Without hesitation, the family grabbed the bird with him. In Kiev they came out a dove and let it go. Running away from the may day, the family of Barbacovi gave it to the neighbors all the food purchased for the money, and put the five neighbors of advanced age to his car. Nine players on the old nine with broken brakes, they went into a new unknown life. Luba, Sergey and four sons on the road from Donetsk to Kiev have left at the grandmother in Kramatorsk dog. And now four-legged friend often have boys nights. They dream that they will have a home where they will be able to pick up the dog," is told in the book.
According to the head of the Ukrainian research Institute of extremism Galina Gerega, through the lives of these people they tried to solve a pretty important problem that is brewing in our society – the perception of war as a routine, indifference to the misfortunes of others and problems.
The book can be downloaded from the website and also find in all Central libraries of the country.
Comments
comments