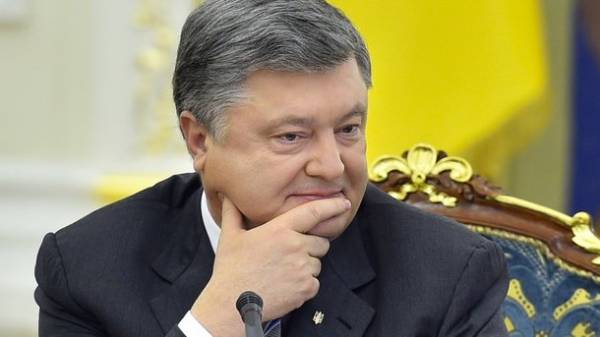 The national Agency on corruption prevention (NACP) has approved the results of the verification of electronic declarations of the President of Ukraine Petro Poroshenko for 2015 and 2016, not obnaruzhiv signs of illicit enrichment. This is stated in the press service of the NACP.
According to the report, the Agency has determined that Poroshenko in the preparation and submission of e-declarations has fulfilled the requirements of the law of Ukraine "On prevention of corruption".
"By results of check by authorised officers of the NACP has established the accuracy of the information declared in the returns for the years 2015 and 2016. The accuracy of evaluation of the declared assets and is consistent with data obtained from existing sources", – is spoken in the message.
SEE ALSO
The anti-corruption Bureau took NACP
NACP also found no conflict of interest and signs of illicit enrichment Poroshenko.
The Agency noted that the implementation of the full scan, e-declarations Poroshenko NACP refused to provide information to the State fiscal service and head Department GFS in the city of Kyiv regarding information on the amounts paid out of income subject to the Declaration and members of his family for the period from 1998 to 2014, and the Department of the preventive activities of the National police of Ukraine.
We will remind, for the first half of 2017, the Ukrainian court sentenced to imprisonment for corruption offences 121 persons, 33 – to restriction of freedom, and 265 was awarded a penalty.
Comments
comments